I apologize in advance if anyone is offended by this post, as that was not my intent. ~End Disclaimer
I'm so pissed off right now. I don't understand why Emmett cannot catch a friggin break. He just started another goddamn fever cycle.  This makes the 3rd cycle in the last 30 days.  Each cycle lasts 7-10 days.  During this time,  he's in a great deal of pain and often inconsolable.
The last 2 fever cycles ran back to back (which has never happened before) and finally ended a few days ago. 

This evening we noticed Emmett's cheeks were very flush and while at therapy tonight with Dr. Patti, we discovered that his mouth was breaking out in cold sores once again. 
So I have to ask…WTF God could you show the kid some mercy already.  I realize that it could always be worse.  Trust me,  I sit in oncology with Gavin every month for his infusions,  I know how bad it could be.  However,  everything is relative and this fever disorder is going off the rails and is no longer controllable. 
The only treatment is Prednisone and unfortunately, it also suppresses his immune system.  He just recently xover pneumonia and we literally cannot give him the meds to quash the flare up because it's not safe. We have never had 3 fever cycles back to back to back.  They used to come about every 3 weeks and now we are only getting a few days.
He is miserable and in pain. We have a hard time getting him to eat or drink. The only thing we can do right now is 1 teaspoon of Benadryl 4 times a day.  Hopefully it will reduce his bodies allergic reaction to whatever is going on behind the scenes….
On a completely selfish note,  Emmett is challenging enough when he's feeling well.  This whole cycle bullshit needs to stop before I lose my mind.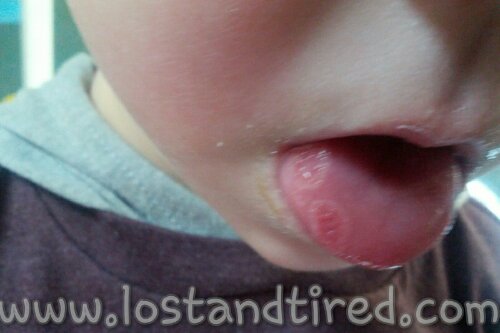 **Thanks for reading**
       -Lost and Tired
Please join our Autism Help Forum
Look for "Autism Help" app at the Google Play Store

Posted from WordPress for Android so please forgive any typos as auto-correct and I don't see eye to eye. 🙂