Lost and Tired's Friday Forum
Welcome to another exciting edition of Lost and Tired's, Friday Forum. I going to do this a bit differently today and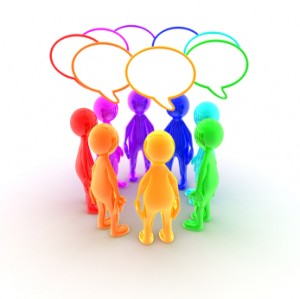 instead of making this private, I'm going to move from the Autism Help Forums to the pubic setting. The reason for this is because I want to talk about something that happened this week on Twitter that has the autism community quite upset, and rightfully so.
Apparently, rapper 50 Cent made some derogatory comments via his Twitter account. These comments were in regards to #Autism and special needs kids in general. Many, many people, including myself, were offended by this. Here are the Tweets 50 Cent made this week:

yeah just saw your picture fool you look autistic RT @yung_raditz @50cent Release the album or get shot again.
He went on to say:
i dont want no special ed kids on my time line follow some body else
To my knowledge, he has yet to actually apologize. Actress and #Autism advocate, Holly Robinson Pete has publicly confronted 50 Cent in the form of an open letter. This is from Holly's website:
Dear 50 Cent,

Since last night my twitter timeline is flooded with tweets and retweets about a response you posted to someone who insulted you. When I read it my heart sank. I thought maybe your account had been hacked. No such luck. Granted, his comment was completely out of line but your retort: "i just saw your picture fool you look autistic"- was so so disappointing. I mean, that's your comeback?? And you didn't stop there. You went on to joke about not wanting "special ed kids" on your timeline. Seriously, THIS is how you use your platform of 8 million plus followers??

I've met you in passing over the years and I know you are a bright, astute businessman and legitimate philanthropist so it is with a bit of sincere confusion that I ask you… Do you even know what autism is? And what exactly does "autistic" look like? Do you know how wildly prevalent autism is? 1 in 88 have it. That's 1 in 54 boys. Families suffer a social stigma you will never know. It is a financial and emotional drain for millions, so our non-profit- HollyRod Foundation works hard to raise funds to help these families cope…

I hope you can see how what you might see as a benign insult-or not- was so randomly hurtful, immature and misinformed. Maybe you are naive or indifferent as to how many of your fans might be deeply and personally offended by your insult. At the very least-can you please delete it? If you've read your mentions today I am sure you have felt the wrath of autism parents. We are no joke. Neither is autism. We are not about to let you attempt to make "autistic" the new "R-word" under our watch.

Finally, this is my son Rodney Peete. He has autism. So I guess this is what autistic looks like? He is in special ed. He loves rap music and is a HUGE fan of yours. He's a tremendous kid. He has to deal with so much trying to fit in. This isn't helping.

Sincerely,

Holly Robinson Peete
I want to open this up to discussion today and hear what you have to say about this. What are your thoughts and feelings on this issue? Also, Holly made a great point when she questions 50 Cent on using his platform of 8 million followers to bash Autism and special needs kids.