I wanted to share some of the security measures we have been forced to take since Gavin arrived home from the psychiatric unit earlier this week.
Do to his unpredictable nature and increasingly violent meltdowns,  we have to take precautions in order to ensure everyone's safety.
The very first things we have implemented are locks, alarms and a good home security system.

It's honestly like living in a prison. There are a whole shlue of keys needed to get into critical areas of the Lost and Tired house.  For example,  the two big ones are the cabinet in the kitchen and the closet in the bathroom.
All chemicals are stored behind lock and key in the bathroom closet,  including toothpaste and mouthwash.
All medications,  dishes,  silverware, knives and anything other potential weapons are locked in the cabinet in the kitchen. This makes navigating the house a pain at times but significantly safer.
The other thing we did was install an alarm on Gavin's bedroom door so that he can no longer sneak in and out of his bedroom.
None of this is pleasant,  in fact,  I truly hate it. It feels like we're living in a prison. At this point however,  we are left with little choice. As time goes on and money allows,  the security measures will continue to expand throughout the house.
For right now, what we have managed to do is helping to ensure everyone's safety.
I'm happy to answer and provide links and prices for what you see pictured below.
Don't forget to join the discussion in the Autism Help Forums about this very topic.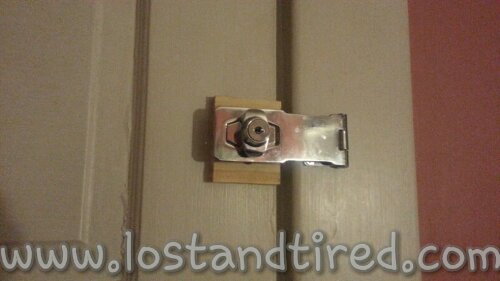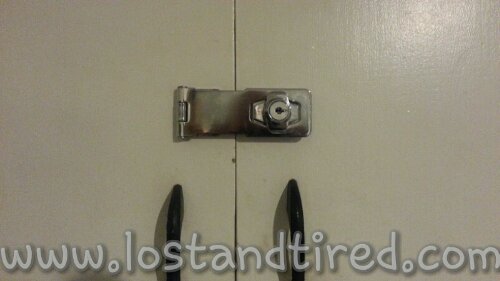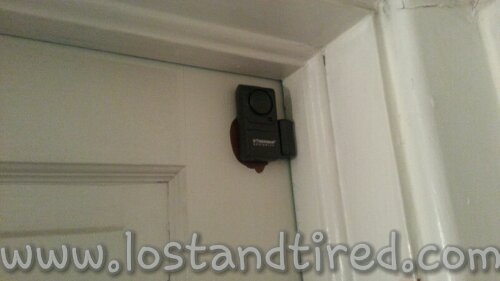 **Thanks for reading**
       -Lost and Tired
Please join our Autism Help Forum
Look for "Autism Help" app at the Google Play Store
This was posted via WordPress for Android, courtesy of Samsung's Galaxy S III. Please forgive any typos. I do know how to spell but auto-correct is working against me.