Ms. Bella has just arrived home.  Emmett came outside but didn't realize that Bella was with me because he was distracted by Elliott and Gavin. 
I walked Bella into the yard so she could go potty.  Emmett finally saw her and his eyes lit up and he came running down the steps into the yard.  He fell to the ground in front of her and wrapped his arms around her.
This would have been a priceless photo, accept for the fact that she was pooping at the time.  🙂

He just couldn't wait for her for finish. 
It's safe to say that she is happy to be home and we are overjoyed to have her back.  It's amazing how you can sometimes not truly appreciate someone or something until they are gone.  I think we all appreciate Bella a whole lot more now,  especially Emmett.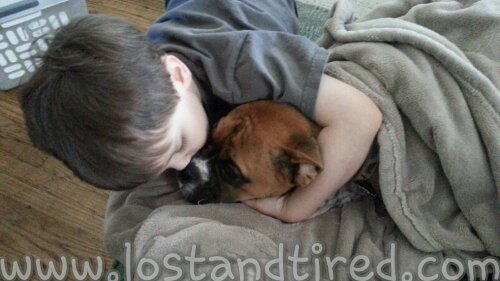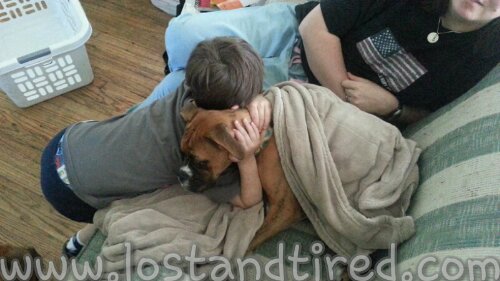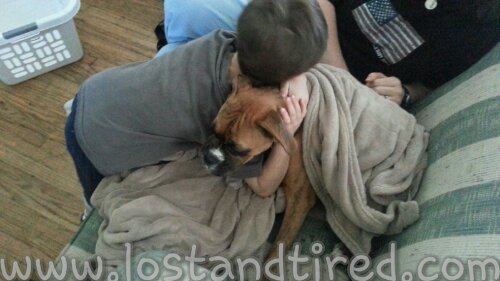 **Thanks for reading**
       -Lost and Tired
Please join our Autism Help Forum
Look for "Autism Help" app at the Google Play Store
This was posted via WordPress for Android, courtesy of Samsung's Galaxy S III. Please forgive any typos. I do know how to spell but auto-correct is working against me.