Bella got into her badges this evening and I was forced to remove as much of the as I could. Having many years as a paramedic under my belt helped with this. 
Having said that,  we did run into a problem and will have to get Bella,  back into the vet in the morning. 
Most of the badges came off,  however there is a section that appears to be stuck to the actual sutures and I was not comfortable removing that. 

I ran out to Walgreens and bought a bunch of clean wrap and patched her back up.  That should hold her until we can get back into the vet.  My guess is that they would simply remove the tape but they are move skilled in that department and I want nothing to do with that at all.  Way outside of my skill set.
From what I could see,  everything looked clean and in good shape.  The problem was the way she had moved the badges required that they be removed.
Hopefully, everything will go smoothly and all will be right with the world again.  🙂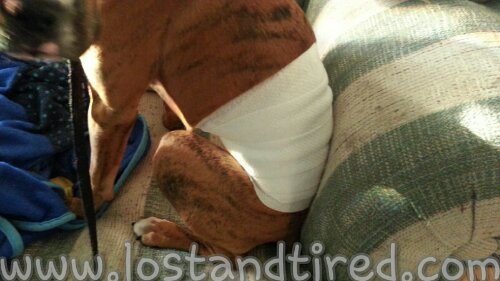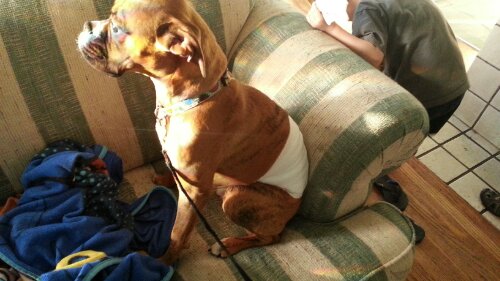 **Thanks for reading**
       -Lost and Tired
Please join our Autism Help Forum
Look for "Autism Help" app at the Google Play Store
This was posted via WordPress for Android, courtesy of Samsung's Galaxy S III. Please forgive any typos. I do know how to spell but auto-correct is working against me.