What was supposed to be a simple follow up with immunology for Emmett was anything but. Because Emmett is still having the cycles hitting every couple of weeks his doctor is now looking down another,  incredibly rare path. 
I don't fully understand what we were told this morning but we are expecting a follow up call from her when the results come in.
She said that she thinks me might have something called Natural Killer Cells. Again,  I'm probably butchering this explanation but I'm doing my best. 

Basically,  Emmett's Natural Killer Cells aren't working properly.  She thinks that the mouth sores may actually be Herpes and because his NK Cells are working too slow, he's having regular outbreaks.  It becomes an endless cycle.
If the lab work confirms this,  he will start antiviral medication.
It's something to that affect.
He's the only one in our family that has these outbreaks and so we don't know where this got started.
Emmett also needs a full autonomic work up done at the Cleveland Clinic. She said that since we have discovered this about Gavin,  that it could also explain the reoccurring fevers and also why his joints get so hot.  Just about everything else has been ruled out at this point.
We had the lab work done right away, per the doctors order.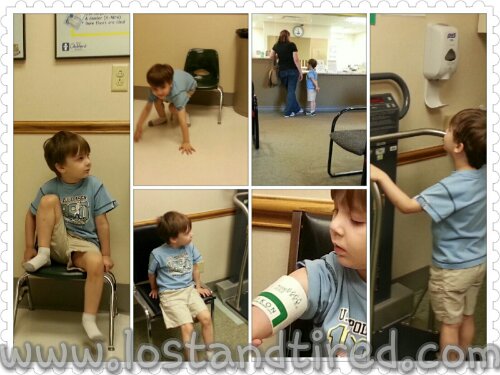 We should hear something back when the results come back in. There were two tests being done.  The first was called Natural Killer Cells Panel.
The second was a HSV panel.
The blood work didn't go over very well but they were great with Emmett,  and he survived.  🙂
If you wouldn't mind keeping Emmett in your thoughts and prayers, I would really appreciate it.
This was posted via WordPress for Android, courtesy of Samsung's Galaxy S III. Please forgive any typos. I do know how to spell but auto-correct hate me.
Please join our Autism Help Forums
Look for "Autism Help" app at the Google Play Store