This is meant to help educate the people unfamiliar with the struggles of special needs parenting. I want to give an example of how I have dropped the ball and why it can happen.
Like many other people, I very often find myself getting behind in a great many things. These things range from bills, housework, yard work and bills to emails, writing, more bills and a bit more housework.
I get so stressed out over these things and no matter how hard I try,  I just can't keep my head above water.

As a special needs family,  these things hit us really hard and because we are able to absorb fewer things than others, life can begin to spiral out of control. This is when I'm most likely to drop the ball. This is when things can fall through the cracks, even some of the important things.
Does this make me a bad parent? No.
What it does make me is a an overwhelmed parent with dwindling physical and emotional resources.
My guess is that at least some of you reading this can relate.
Because my family life is so…..complex, my options are very limited. In fact,  many times my hands are simply tied and I can't do anything but run around during putting out the fires.
Getting caught up or dare I say,  improving our lives is literally like chasing my tail.  It's a pipe dream or at least that's how it feels.
Forgive me for making this assumption,  but I imagine you can get pretty down on yourself for feeling like you should be doing more.
Maybe I'm wrong. Maybe it's just me.
The truth is,  I'm doing everything in my power to make things livable for my family.  However,  I live with this crushing sense of guilt because whatever I do, isn't enough. I set this impossibly high standard for myself and can never live up to it. It's like I set myself up to fail.
As a father, no one on earth is harder on me than I am on myself.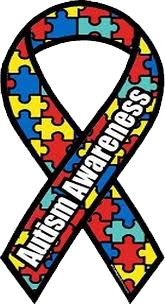 I work from home,  not because I want to but because I have to.  That requires a huge amount of sacrifice as well as a substantial loss of income. It's something that has become a necessary evil though and a cross that I must carry.
So many families are in a similar boat. They do everything in their power to help their special needs child and it comes at a cost.
Sometimes that cost is financial.  Other times it's sleep or health related. Heck, this journey has cost us friends and even family.
I know that this may seem like whining to some but all I'm trying to do is relay my personal experience and help those of you going through something similar, to maybe not feel so alone. It would be an added bonus if this helped to provide insight for those out there who are quick to judge a book without know the content of it's pages.