Over that past few days,  Emmett has had some really great moments.  Grocery shopping was fun, drawing with sidewalk chalk and walking the dogs was fun as well. 
However,  the time outside of these moments has been spent screaming.
Lizze and I can't figure out what's wrong. He doesn't have any mouth sores at the moment and it isn't directly tied to one of the other boys pushing his buttons. Emmett screams while the boys are home and at school.

When Emmett was younger, we used to say this was an Autistic day.  By that we meant that he would display more #Autism related symptoms on said day, when compared to another.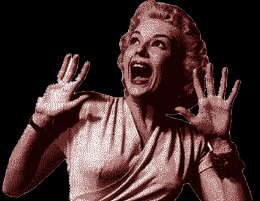 I wish I knew what the hell was going on because the screaming gets old really, really fast. 
When he screams, it's extremely high pitched and it seems to just pierce right through us. This can go on for hours.  We've tried his weighted blanket and compression vest.  We've also tried brushing and joint manipulation.  Nothing works or helps to relieve whatever is upsetting him.
Perhaps this is caused by the increased stress level in the house? Who knows.  All I do know is that the seemingly constant screaming is probably enough to break anyone. 
If you have experience with this type of constant screaming, you'll completely understand.
This was posted via WordPress for Android, courtesy of Samsung's Galaxy S III. Please forgive any typos. I do know how to spell but auto-correct hate me.
Please join our Autism Help Forums
Look for "Autism Help" app at the Google Play Store