Lizze is having a really,  really bad day.  She's in the midst of a fibro flare so bad that she can literally, not move without breaking down in tears.
I don't know if it's the weather or the stress of Gavin's behaviors.  Perhaps a combination of both.
All I do know for sure is that I wish I could take this away from her.

I would gladly trade places with her in a second.  I'm so tired of her being in so much pain all the time and there is nothing we can do about it.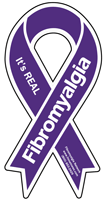 One Monday, I'm calling the Cleveland Clinic and getting her in to see a rheumatologist.  When it comes to Fibromyalgia, they are the very best equipped to handle it.
Slowly but surely, we are moving all her care to the Cleveland Clinic because, much like Gavin, she's a very complicated case and needs more care than she can receive locally.  I'm praying that they are able to provide her with relief.
I'm also praying that we can get Gavin placed soon because he is literally tormenting her.
The stress and fear generated by his behavior is most certainly not helping.
We are also coming into the worst time of year for her, winter. The cold doesn't do her and favors.
Please keep Lizze in your thoughts and prayers today.  I think this is one of the worst days she's had, at least that I can remember.