My goal with this post to help the average person to gain insight into the inner workings of a special needs family in crisis. Please know that all of my readers have been amazing. This is more of a guideline post for our physical support group, ie family.
When you are special needs parent life can be extremely difficult. Life is also full of really difficult decisions as well.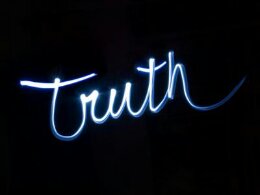 We are facing one of those decisions right now with our oldest son,  Gavin. Gavin has what is known as reactive attachment disorder. This is a rare and very serious mental health disorder where a child hasn't made the neurological connections necessary for making emotional connections.
This RAD causes Gavin to do very harmful things to his family and feel no remorse afterwards.
I will be the very first person to step up and say that this is difficult to understand and accept. However, this is very real and very serious.  The reality is, this isn't something that can ever be fixed. We can't go back in time to ensure those vital neurological connections are made. 
While we love Gavin unconditionally, this is not something that we can just love away.
The unpleasant truth is that Gavin is not your typical child.  He can't be trusted and you can never, never let your guard down.  Any weakness,  even perceived,  can and will be exploited.
Such is the nature of a child with RAD.
Gavin thrives on the chaos that he creates within our family. I wish I could make people understand what it feels like to have your child,  the one you have loved and fought for, purposefully hurt the ones that love him the most.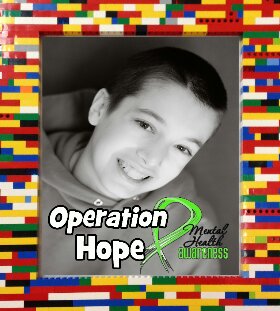 Heartbreaking doesn't do it justice. I can assure you of that.
It's hard enough for us, as his parents to accept this.  Trust me,  it's easier for us to believe it's all some big mistake. 
Unfortunately, that isn't the case. There is no amount of love, positive thinking, denial, prayers or patience that will fix what is broken in Gavin.  I know that's difficult for many of you to accept but it's the truth.
Realizing that our 12 year old child can no longer live in the same house as the rest of the family, is very,  very painful.
It's very difficult to parent Gavin but we have setup guidelines and rules that make it safer for all those involved. I'm very aware that these rules seems restrictive or unfair. However, they are there for a reason and must be taken seriously and followed.
At this point in the game, Gavin cannot be left alone with another child, especially his brothers.
Contact with other children needs to be limited as much as possible, not only for their safety but for Gavin's as well.
Gavin has a very long history of being sexually inappropriate and we will not endanger another child.  That means Gavin cannot be left alone with or have physical contact with another child, especially one that is younger than he is.
This is our decision to make and it's based on the advice of many professionals, much, much smarter than we are.
Sending Gavin to residential treatment is very painful but also a necessary evil. We are going to need every last ounce of love and support we can get to make it through this.
We can't afford to rock the boat as we are literally struggling to stay afloat. I'm very serious about this. When you find yourself in a delicate situation such as this,  an unpleasant but necessary approach is needed.
This approach is one that is not unfamiliar to many special needs families. 
Basically,  you're either with us or you're against us.
I know this sounds dramatic but I assure you, it's  necessary.  The reason for this is that our resources are extremely limited.  We can't fight a battle in multiple fronts.  We can't afford to spend time and energy convincing people that these rules and guidlines are all necessary and must be followed.
So we must take the approach, of stand with us or against us, Shit or get off the pot or stand up or step aside.
This basically means that the situation is such that we can't afford any missteps or people constantly questioning every move we make or Gavin's diagnosis.
We are struggling with this enough already and don't need anyone making it more difficult for us,  regardless of their intentions. Not only does this rock the boat but it also sends mixed signals to Gavin, which we can't allow to happen.
What we do need and welcome wholeheartedly, is consistent love and support.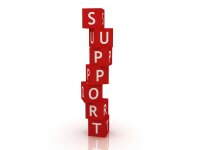 As Gavin's parents, the decision to send Gavin to residential treatment is ours and ours alone. The amount of guilt we feel is immeasurable even though we know in our hearts this is the right thing to do.
Most people couldn't even imagine what it's like to live with a child that has RAD.
When it comes to interacting with a family going through something like this, please be a part of the solution and not part of the problem.