Not even 24 hours into Gavin temporary return home and we're already having problems. 
The second I leave the room or the house, as it was earlier this morning, Gavin begins messing with Lizze. 
He begins asking the same question over and over.  When I asked him about it, he admitted to it but denies knowing why. Once I'm home, the behavior stops.  As soon as I'm not around, he starts up again.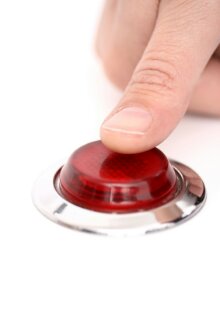 Lizze doesn't appear to be letting him get under her skin.  Good for her.  🙂
Gavin was talked to about this at least twice this morning already and I'm not going to play any games.  He lost his choice for lunch and will be having oatmeal. 
To his credit, he took it in stride and didn't freak out.  We did have an almost tantrum this morning because Gavin was trying to push Lizze's buttons and when I questioned him he became very standoffish, but no tantrum.
Thankfully, we only have two days left