In the morning, we have to take Elliott to see Dr. Reynolds and discuss his medications. This is going to be a serious discussion because we have some serious concerns about the anti-anxiety medication.
Elliott has become rather aggressive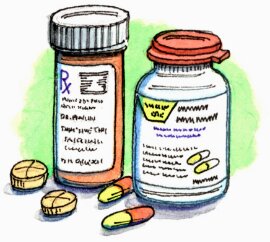 while on the Tenex.  He has been self-injuring and losing his temper quite a bit and this is very much out of character for him.
Instead of addressing the anxiety, it seems to be making things worse.
What's the point of him taking it if it isn't going to help?  The answer of course is, there is no point.
I'm thinking that it might be best to pull him off of anti-anxiety medications altogether because he keeps having adverse reactions.
Hopefully we will get some answers and options in the morning.