The Lost and Tired family isn't new to food allergies.  However, past food allergies weren't as serious as what we are now dealing with.
In the advent of Elliott's newly diagnosed tree nut allergy, I trying to figure out what the best approach is to eliminate those things from his diet.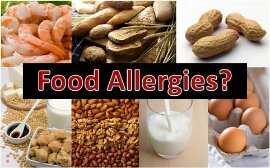 I guess my question is, if your child has a tree nut allergy, do you simply remove it from their diet or the entire house?
In our case, Elliott is the only one with this allergy and trying to find a balance between food he can eat and food everyone else can eat has been difficult.
Many times, Elliott simply refuses to eat because he either can't eat what everyone else is eating or he is afraid that his food will make him sick.
As a child with aspergers and high levels of anxiety, he has a very difficult time with change. 
I'm wondering if we should move the whole family away from tree nuts.
To me, it seems like it would be easier to adjust the meals for everyone than it is to make two of everything.  I also think it might help Elliott to feel safer because he would know that everything in the house was safe to eat.
The school has already made sure that the lunch menu is allergen free and it is. 
We will be meeting with a nutritionist in the near future to further fine tune things. 
I just wanted to know what you folks thought. It's one thing to hear something from someone who likely doesn't live with or deal with the same struggles.  It's another thing entirely to hear from people who are dealing with the same thing, day in and day out. 
Any advice would be greatly appreciated.  Also feel free to pose your own questions as well.  This is a very important topic and let's cover this thoroughly.
Thanks