We got our 2nd team wraparound meeting underway a bit late today. However, despite the delayed start, the meeting went really well.  As far as I'm concerned, this meeting was very productive and we had some great ideas brought to the table. 
Our initial goal is to reduce the overall stress in the family.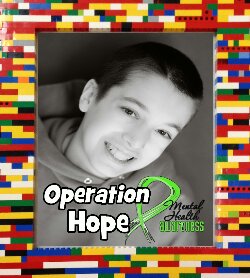 The reality is that Gavin will likely be home for 2 weeks over Christmas break. There really isn't anything we can do about this.
As you already know, I prefer to deal with reality and so we are putting together a plan to make this as liveable for everyone as possible. 
The boys principal had a great idea about setting a really ridged schedule/routine that is as close to what occurs at school as possible. She is going to meet with us next week to set this schedule up.  She is such a big help. 
We also located an indoor playground that we can take the boys to in order to get them some more exercise. That will help as we.
We see going to also work on setting up what needs to be done in order to get our case manager. This case manager will likely be our wraparound coordinator and that will work out well. 
We brought Gavin into the meeting to share with him all of the positive things everyone had to say about him.
He's doing really well at school and that's awesome. 
Like I said, the meeting was very successful and we have some things to get done before our next meeting, right after the New Year. 
Thank you to everyone for attending and sharing some really good ideas.  We appreciate your time and thank you for your help.  🙂