I wanted to let everyone know that I received a phone call to from Banfield Pet Hospital today. This was in response to my article from December 16th titled, Why we will never return to pet smart.
Earlier this week, PetSmart left a comment on this post letting me know how sorry they we're for our loss and that I should contact Banfield directly because they are not actually part of PetSmart. The message seemed nice enough but, in my personal opinion, if Banfield operates inside the PetSmart location than one directly affects the other.
Having said that, I really appreciated PetSmart reaching out to let me know who I should be in contact with. This afternoon I received a phone call from Amber.  She is the practice manager for a couple Banfield locations.

She wanted to reach out to me personally and apologize for not only how we we're treated but also for having to put Rogue down as well. She explained that Becky was newer and she may not have been comfortable with the whole situation and wasn't sure what to do.
She also explained that Becky started off doing the right thing by trying to collect payment before Rogue had even been put down.  However, she went about it entirely wrong. That will be addressed. I was told that the policy is to offer to collect payment first.  This way the pet owner can spend as much time as needed with there beloved pet and simply leave when they are ready. Amber explained that the policy is to offer and certainly not demand or threaten to not continue with the procedure.
I was assured that this is not how they run things and that we should have been treated with kindness and compassion. She also said that they will be having some sensitivity training so that something like this doesn't happen again. I was very impressed and felt the apology was very sincere and heartfelt.
To be really honest, I feel much better about the situation now and I feel good knowing that this shouldn't happen to anyone else in the future. To take things one step further, I want to share just how far she went to make sure everything was okay. While I had Amber on the phone, I thought I would ask her if she knows anyone looking for 2 Siamese kittens. I'll explain why in a later post.
I explained what was going on and why they needed a new home and she is going to make some calls. This is where I became very impressed.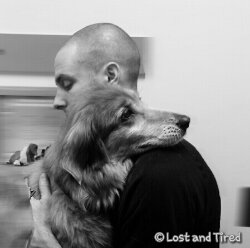 Amber told me that Banfield will donate an entire year of well visits to whoever adopts the kittens.
This will not cover getting fixed but it does cover shots and that kind of thing, for an entire year. All I have to do is get her the person or persons information and she will take care of the rest. I thought that was really nice of her and well beyond anything that I had expected. She explained that Banfield has funds that they use for outreach and to give back to the community.
While this certainly doesn't undo what happened that day, it certainly goes a long way towards making things right. I'm honestly very satisfied with the response I received and In truly believe that Amber was sincere in everything she said. As far as I'm concerned, this issue is over and I'm at peace with things now.
Thank you Amber for reaching out and making things right.  Thank you to everyone else for helping get the word out.  I really appreciate it. Thanks again…… RIP Rogue August 2000 – December 16th, 2012