Welcome once again to the #Autism Blogroll for 2013
I've brought back my #Autism Blogroll for 2013 and we are starting fresh. If you added your link in the past, you should do so again. Every year I have to purge the database because there are simply too many links. So it's time to add your link back. Read below for more information. 

Remember, this is open to any person, organization or business that has anything to do with #Autism or Special Needs Parenting in general. If you are a resource or company that provides products that benefit the special needs community, you're encouraged to add your link as well.
I like helping people, especially those touched by #Autism and their families. Blogging has been a big help to me. I thought I would try to help the Autism blogging community by providing a page to submit your Autism or special needs related website or blog. I only ask that you add a link back to my site as well. Basically, you are adding yourself to my blog roll.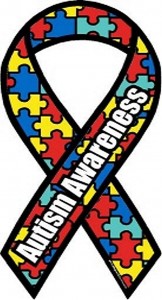 This site, lostandtired.com receives about 30,000 hits a day, so this might help your site gain some visibility.

When visitors come to read Lost and Tired they will also see your linked blog, via my blog roll as well. This can help to drive traffic to newer and older blogs alike. The internet is literally filled with hundreds and hundreds of millions of websites. I think #Autism and #Autism related bloggers have a very important message for the world and I want to help your voice be heard. The same goes for other #Autism and special needs related resources as well.  help to get your blog or website some visibility also.
So I added a page to my blog called Autism Blogroll as well as a new blog roll widget on my front page. Also you can see the traffic generated to and from your blog as a result of this link exchange on the Autism Blogroll.
How do I add my blog?
All you have to do is go here or simply click on the Autism Blogroll page above.
Fill out the information and submit your site.
Please be sure to use this format for entering your web address: http://www.yoursite.com, the easiest way to do this is to copy your complete web address off of your address bar and then paste it into the form.
As soon as I see the submission it will be listed and appear in my blogroll on the front page of this site. It's that simple.
Please include my link on your site as well by copying and pasting the following code into a text widget or other location on your blog or simply add me to your blog roll:
<a href="http://lostandtired.com" title=" Raising 3 boys on the #Autism Spectrum" target="_blank">Lost and Tired</a>
This code will simply look like this once added "Lost and Tired"
I hope you find this helpful. I think if we all work together and pool our collective resources, we can help our voices to be heard.
If you experience any problems adding your link to my Autism Blogroll, please don't hesitate to Contact Me.