How many of you have asked yourself, will this ever get easier?
I for one, was asking myself that very same question this morning. 
Mr.  Elliott Richard was more than a handful this morning.  Lately, he's been flat out refusing to listen to what we tell him to do. 

Today,  he refused to out his socks and shoes on.  I had to basically drag him out to the van when it was time to go. 
When we got to the school,  he refused to leave the van. It probably took 10 or 15 minutes to convince him to leave the van and head into the building. I was pretty flustered to be honest. 
Elliott's not the kind of kid that's looking for a reaction.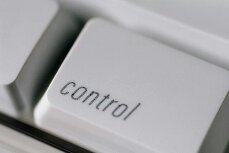 I really think that he's just trying to gain control over his life.  I have no problem with that, in fact I support that.  The problem is that he's going about this in a way that is causing the family as a whole, including himself, a great deal of stress.
Last night he had big problems before bed.  He fefused to gonti bed and then was so upset that he couldn't fall asleep. 
I eventually had to physically lay down with him before he would calm down enough to fall asleep.
It's only 8:35 am and I'm already completely exhausted. 
I truly hate having his day begin like this.  I hate having him leave the van and walk into the building upset. 
This site is managed via WordPress for Android, courtesy of the @SamsungMobileUS Galaxy Note 2 by @Tmobile. Please forgive any typos. I know how to spell but auto-correct hates me.  😉
For more ways to help the Lost and Tired family, please visit Help the Lost and Tired Family.