I've been trying to figure out how to bring in some extra money.  Since we lost our business, things have been pretty rough.  Then I had an idea. 
I thought that maybe I could combine my passion for spreading #Autism Awareness with my families need to survive. 
This is what I came up with. 

I had a gift card and so I designed this t-shirt and wanted to know what you all thought. 
The way I see it, Lost and Tired not only plugs my site but also describes how many of us feel as parents to children on the #Autism Spectrum. Having said that, we love our kids more than anything in the world.
I think this would be a great way to spread awareness and start conversations. 
I'm not sure of the cost but part of the proceeds would go to help my family as well as cover the shipping costs of the tablets I'm giving away with Idolian..
Keep in mind that this is just the first design and there is more to come. 
Let me know what you think and please be honest.
Also, please keep in mind that I designed this one for me. I would obviously want to advertise my blog so that I can connect with new people. If I pursued this, I would make the URL optional.
Lost and Tired isn't meant to be depressing. It's meant to describe how many of us feel and despite those feelings, we rise above and continue moving forward as best we can for the children we love so much.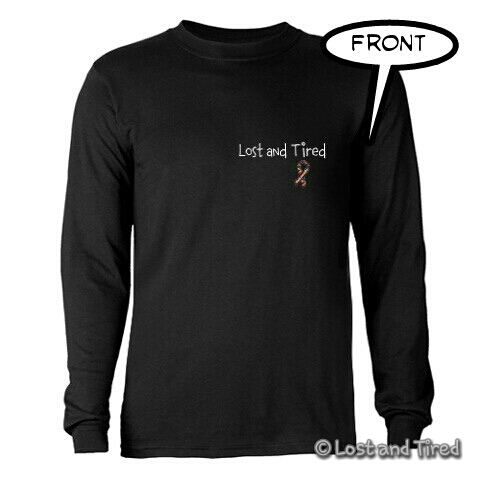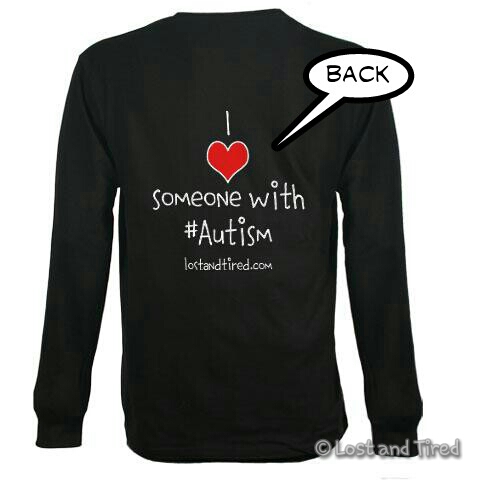 This site is managed via WordPress for Android, courtesy of the @SamsungMobileUS Galaxy Note 2 by @Tmobile. Please forgive any typos. I know how to spell but auto-correct hates me.  😉
For more ways to help the Lost and Tired family, please visit Help the Lost and Tired Family.