After a few hours in the ER at Akron Children's Hospital, Gavin was stable enough to be released.  We opted to reschedule his IVIG infusion so as not to push our luck. 
The reason I say Stable-ish in the title is because he's as stable as he's going to be.
His heart rate is still too high but it's not the 150-160 bpm that it was this morning.  Stable-ish seems to be the best way to describe where he is right now.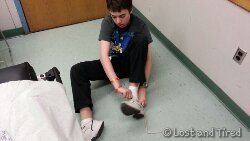 As for what triggered this crisis, it looks like Gavin ate way, way too much for breakfast. Especially before a car ride.  Between that and the drive to Akron, he very rapidly decompensated. 
This is why it's so vitally important to watch his intake lime a hawk.  It's for his own good and it imperative to his health and well being. 
The reason this happens, for those of you wondering, is that when Gavin eats and the food hits his stomach, all his blood is shunted to his lower extremities.  Because his brain doesn't control his autonomic functions correctly, his  blood vessels can't contract.  This prevents his body from compensating and hence, he crashes.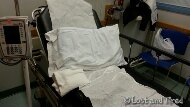 The car ride doesn't help either because his body doesn't do so well with the rocking back and forth.
Today was one of the worst we've seen and it was actually witnessed by the infusion lab.  It's nice to have other witnesses to these events, especially doctors or nurses.
Gavin's back home, with us, at least for now.
We will be at the Cleveland Clinic in the morning to meet with his autonomic specialist. 
I'm really hoping that Gavin handles the trip okay.. It's an hour drive and he will have to do it on an empty stomach in order to prevent another crisis.
Thank you all so very much for the love and support.  I truly appreciate it.  🙂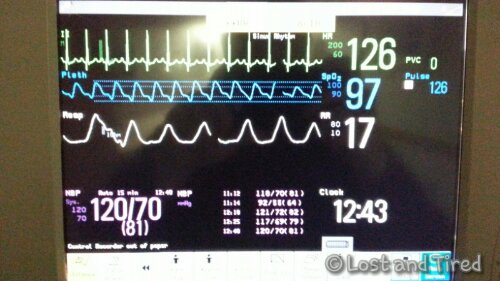 This site is managed via WordPress for Android, courtesy of the @SamsungMobileUS Galaxy Note 2 by @Tmobile. Please forgive any typos as autocorrect HATES me. 😉
Check out my #Autism Awareness Store to find really cool and unique #Autism Awareness Clothing and Accessories, designed by me. 😉
For more ways to help the Lost and Tired family, please visit Help the Lost and Tired Family.