Well it appears that Elliott is more affected by the death of Lizze's Aunt than we thought. Whether is the loss itself or the impact he sees that it's having on his family, I'm not sure.  Perhaps a little of both.
He started freaking out earlier today and when I got him to calm down, he explained through the tears in his eyes, that he doesn't want to go to school on Thursday.
I asked him why.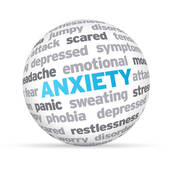 He told that his best friend hasn't been at school because he's been sick.  He doesn't want to go because he doesn't know if he's coming back.
Remember what I said about generalization?
I was afraid this was going to happen and I was trying to avoid this.
When I explained to Elliott and Emmett that Aunt Paula was really sick and sometimes people who are really sick,  well….they don't always get better. Sometimes they die and go to heaven.
I made it very clear that just because someone gets sick does not mean they are going to die.
One of the things I made sure to do was keep it simple, straight forward and as age appropriate as possible.  Now considering that I'm far from perfect and having never had this talk before, I thought I did pretty well.
Despite my efforts to avoid the boys generalizing the situation and associating someone being sick with death, clearly I came up a day late and a dollar short.
Elliott is worried about Lizze and worried about his friend.  His anxiety level is really high and I'll give you an example of what I mean.
I asked the boys on the way home from Dr. Patti's tonight (yes, we had Dr. Patti again), what they wanted to do this summer.  Emmett said that he wanted to build a sand castle.  Next thing I know, Elliott says, "I want to not have to go back to the doctor and have them feed me almonds to see if I'm still allergic." 
The fact that he's focusing on that tells me just how stressed out he is. That isn't even something that going to happen this summer.
Depending on how he's doing in the morning, we may just keep him home and help him to relax.  Spring break starts on Friday anyway.
I'm just worried about him and I figured that maybe some guy time might help to reassure him. I just feel like he's going through so much and if we take some extra time to help him feel more secure, than so be it. 

This site is managed via WordPress for Android, courtesy of the @SamsungMobileUS Galaxy Note 2 by @Tmobile. Please forgive any typos as autocorrect HATES me. 😉
Check out my #Autism Awareness Store to find really cool and unique #Autism Awareness Clothing and Accessories, designed by me. 😉
For more ways to help the Lost and Tired family, please visit Help the Lost and Tired Family.