I wanted to share a really good example of what families like mine go through, just trying to feed our kids.  This is an example of my personal experience but I'm pretty sure others can relate. 
Emmett is the absolute pickiest eater we have in our family. 
Meal time can go one of two ways.  It can either be a breeze or a complete nightmare.  This seems to be largely dependent on how his day has been up to that point. 

On an easy day, all I have to deal with is what you see below in the picture.  Basically, all I need to do is peal the lables of his little smoothie container. However, I can't dent, scratch or ding the container in the process or it will be deemed undrinkable. 
On the more typical days, I will have to remake his meal several times before he's willing to eat it. 
Let me clear one thing up right now, because I know at least one of you are thinking this.  This is not one of those situations where he will eat if he's hungry.  Kids with Autism and Sensory Processing Issues would go hungry before eating something they deem to be inedible, even if it's purely cosmetic.
There are times when I will actually have to go to the store because he won't eat what we have due to the perception that somethings wrong with it. 
Maybe his chicken pattie isn't perfectly round or has some  breading missing.  Perhaps, I dinged upnthe smoothie bottle while trying to remove the impossible to remove lable.
So far, today seems like a day where feeding him could be a bit less challenging. 
I thought I  the spirit of Autism Awareness Month, we could share our experience and help the world to better understand our kids on the spectrum.  🙂
Please Like and Share if you can relate to this.  🙂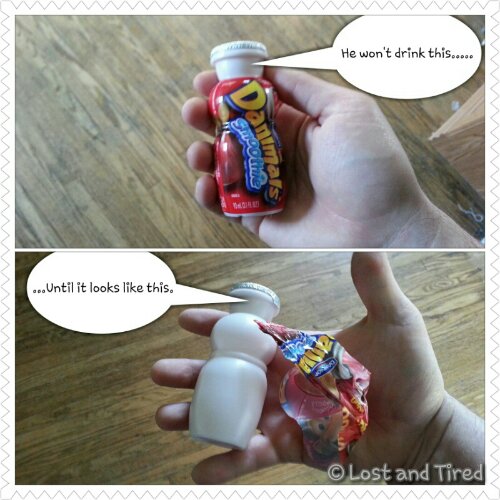 This site is managed via WordPress for Android, courtesy of the @SamsungMobileUS Galaxy Note 2 by @Tmobile. Please forgive any typos as autocorrect HATES me. 😉
Check out my #Autism Awareness Store to find really cool and unique #Autism Awareness Clothing and Accessories, designed by me. 😉
For more ways to help the Lost and Tired family, please visit Help the Lost and Tired Family.