We are supposed to be taking Gavin to the dentist this afternoon.  I actually pulled him out of school after my meeting because it didn't make sense to go back to get him in a little while.  Plus we have to travel out of town to go to the boys dentist. 
Anyway, I noticed right away that Gavin is off today. 
I don't mean off like poorly behaved.  I mean off as in something isn't right and Lizze and I are both concerned.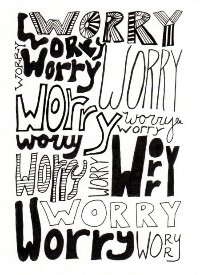 Gavin's pretty wobbly today,  meaning he's having a hard time with his balance. He also seems a bit disoriented as well.  He's saying things that aren't making any sense. 
I don't know what to do. 
The dentist is just a check up, nothing major but he's missed the last few appointments for health related reasons.
I'm honestly afraid to put him in the car.
Overreacting is something that I don't want to do but at the same time, I don't know that there is anything going on with Gavin that we could overreact to. 
If I stick him in the car for a longer trip like this, we could end up in the ER.  On the other hand, it could go just fine.
There's simply no way to know for sure. No way to know what the right thing to do is, without erring on the side of caution.  
When there are no instructions and absolutely no clear cut right or wrong answer, what am I supposed to do.

This site is managed via WordPress for Android, courtesy of the @SamsungMobileUS Galaxy Note 2 by @Tmobile. Please forgive any typos as autocorrect HATES me. 😉
Check out my #Autism Awareness Store to find really cool and unique #Autism Awareness Clothing and Accessories, designed by me. 😉
For more ways to help the Lost and Tired family, please visit Help the Lost and Tired Family.