It's about 2:30 pm as I'm writing this and I'm sitting here waiting for the boys to get out of school so I can bring them home. I'm so excited to hear about their experience today at the baseball game. 
I'm so incredibly happy that they were able to go. 
Earlier I mentioned that I had a lunch meeting this afternoon in Akron.  That lunch meeting was with an amazing group of people from Akron Children's Hospital.  It was really cool because I've worked with them before but had never met them in person and today changed that. 

In attendance was myself, Andrea (Director of Corporate Communications), Laurie and Jim (Social media and analytics, respectively). 
Like everyone else we've ever come into contact with while at Akron Children's Hospital, they are so incredibly nice. 
Anyway, I'm super excited to share with you that I will be writing for the Akron Children's Hospital blog.  Lost and Tired and Akron Children's have a great deal in common, in the sense that we both seek to help educate parents and provide information that can help families going through challenging situations with their precious children.
To me, this is a huge, huge honor because I hold Akron Children's Hospital in very, very high regard. 
I mentioned today at lunch that it was really interesting because all of my life, I've heard all these amazing stories about Akron Children's Hospital but until Gavin entered my life, I had never been there before. 
Now I joke that it's our home away from home.
Our experience with Akron Children's has always lived up to and even surpassed all the stories I've heard growing up.
Meeting Andrea, Laurie and Jim in real life was really a great experience and I'm so grateful for the opportunity.  I look forward to working together and hopefully being able to begin giving back to the Hospital that has given so much to my family.  🙂
Thank you so much for the good conversation, great company and delicious lunch.  🙂
While that was great, there was one thing that made this afternoon even better for me and I'm sure my new friends will understand. 
I arrived about 45 minutes early for lunch and parked in the parking deck that overlooked the baseball game that Elliott, Gavin and my Dad were at. 
I spent some time watching the game with them. It was really nice to feel that connection and share the experience with my kids, even from a distance.  I even got some pictures of the game while I was standing there.  I figured I could share them here and I know that Emmett would like to see where his big brothers were today. 
So far, this has been a really amazing day and that's not something I can often say.  🙂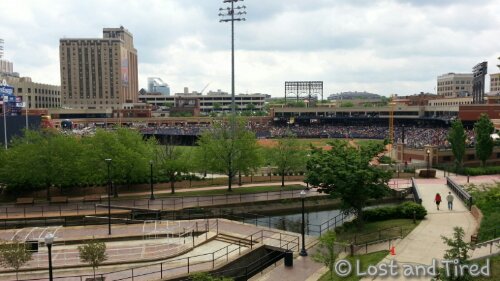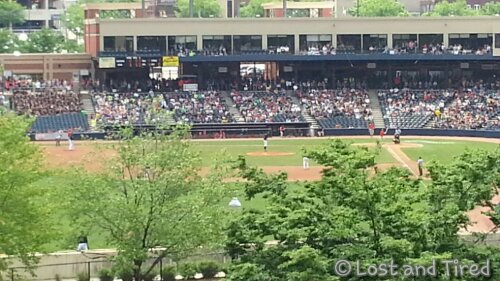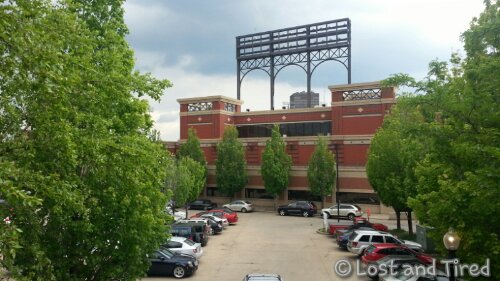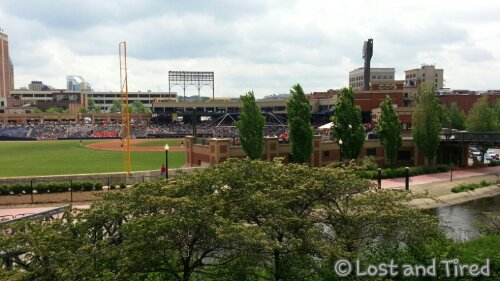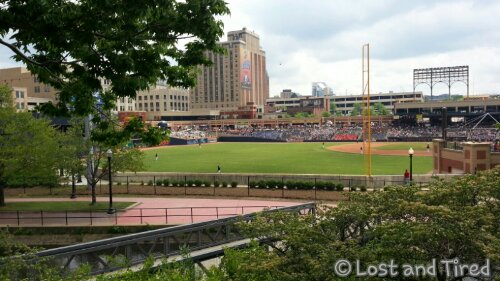 This site is managed via WordPress for Android, courtesy of the @SamsungMobileUS Galaxy Note 2 by @Tmobile. Please forgive any typos as autocorrect HATES me. 😉
Check out my #Autism Awareness Store to find really cool and unique #Autism Awareness Clothing and Accessories, designed by me. 😉
For more ways to help the Lost and Tired family, please visit Help the Lost and Tired Family.