Gavin is driving Lizze and I bonkers.  While there is an element of choice involved, it's mostly not his fault. With that said, it doesn't lessen the level of frustration caused by these behaviors.
He's incessantly talking about Sonic the friggin Hedgehog. 
Everything's Sonic this and Sonic that.  Even Dr. Patti has expressed concern over Gavin living in his Sonic the Hedgehog world again.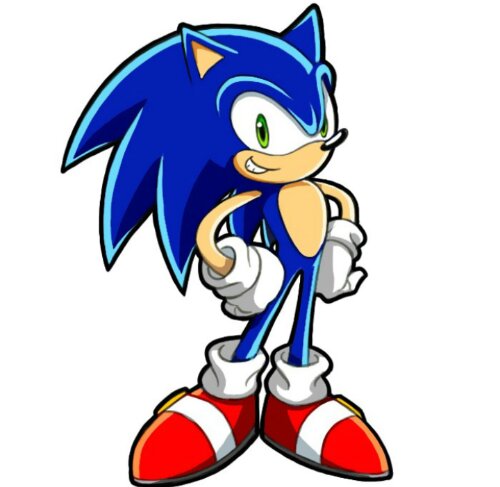 The problem with this, at least in Gavin's case, is the fact that he already walks such a fine line between real and imaginary. 
We have no problems with him taking interest in something but when that interest takes over his life in what we as his parents consider an unhealthy way, we worry and seek help and guidance.
It's not uncommon for kids on the spectrum to become deeply fascinated with something and focus on that one thing.  If that were the case with Gavin, we wouldn't worry.  Unfortunately, Gavin also suffers from a form of schizophrenia and much like everything else that goes on with him, it's complicated and far from black and white.
Aside from the above mentioned concerns, it's friggin annoying. 
It's made worse by the fact that Elliott and Emmett worship the ground Gavin walks on and so they are very influenced by him. They become interested in what he's interested in and talk about the things he talks about. 
This sorta perpetuates the whole Sonic thing.
I realize how it sounds to say that my son's behavior is driving me crazy.  You know what though? It's the truth. It's my reality and if you want to judge me for that, than so be it. 
I love all three of my kids and admitting that their behaviors can drive me crazy, doesn't change that in any way shape or form. 
Actually, by openly admitting these feelings, I'm not allowing them to build up over time. 
Besides, I truly believe that it's perfectly normal to be annoyed, frustrated, angry and even resentful of my kids behavior at times.  It's what I do with those feelings that really matters.  Right?

This site is managed via WordPress for Android, courtesy of the @SamsungMobileUS Galaxy Note 2 by @Tmobile. Please forgive any typos as autocorrect HATES me. 😉
Check out my #Autism Awareness Store to find really cool and unique #Autism Awareness Clothing and Accessories, designed by me. 😉
For more ways to help the Lost and Tired family, please visit Help the Lost and Tired Family.