Emmett was really uncomfortable yesterday when nothing in the house was working, due to the lack of electricity. My kids sorta perseverate of things and become anxious.
When this began to happen, the only thing I could do was attempt to distract or redirect him. 
Redirection is something that many parenting have to employ from time to time. It simply means that you try to pull their attention away from one thing and get them to focus it elsewhere.

With kids on the Autism spectrum, that is very, very often easier said than done. 
Emmett can sometimes be difficult to distract or redirect because he also has a very stubborn streak in him as well.  Cough cough…. He gets that from Lizze…. Cough cough  :O
Anyway, he was successfully redirected with bubbles. 
He and I spent a great deal of time outside blowing bubbles.  We also played with this very frustrating automatic bubble blower that only worst a occasionally.  However, when it does, it produces "a forest of bubbles".  Emmett words not mine.  🙂
In truth, not only did this help Emmett but it also helped me. 
I'm a 34 year old, grown man and I was distracted by bubbles.  I'm not sure if that's something to be proud of or not…
Anyway, redirection is such an important tool in my arsenal of things I can use to help me raise 3 boys with Autism but it's something that does require practice and when it fails to produce, it does so miserably.  🙂
Also, you have to notice the cape.
While Emmett was at my parents house yesterday, my mom dug out my old snap on cape. .  This will pull right off of him so it's safe to wear and Emmett loves it. 
It's kind of cool to see him doing something, with something, that used to be mine, when I was his age.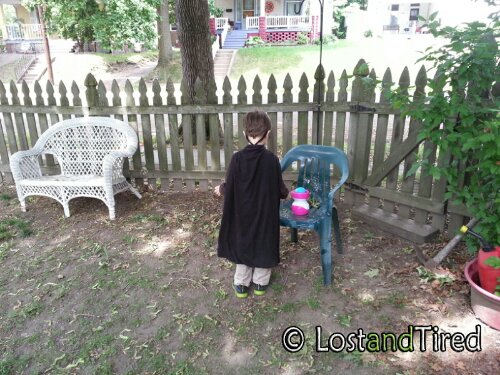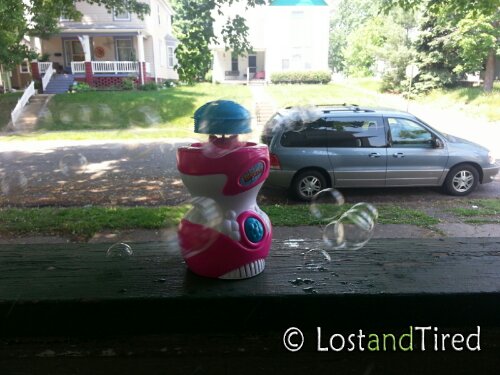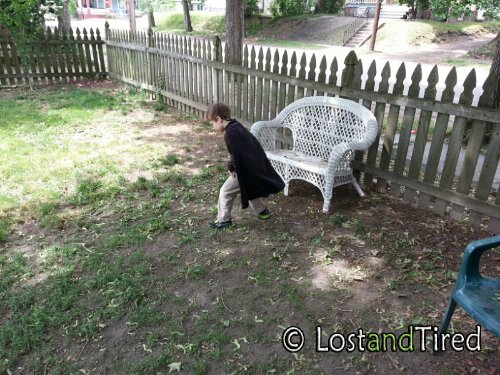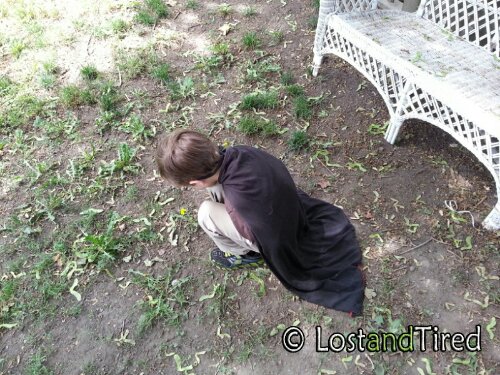 This site is managed via WordPress for Android, courtesy of the @SamsungMobileUS Galaxy Note 2 by @Tmobile. Please forgive any typos as autocorrect HATES me. 😉
Check out my #Autism Awareness Store to find really cool and unique #Autism Awareness Clothing and Accessories, designed by me. 😉
For more ways to help the Lost and Tired family, please visit Help the Lost and Tired Family.