Sometimes I really hate being a special needs parent.  I love my kids, that's not the problem.  The problem is some of the baggage that comes along with my kids, special needs. 
Does that make any sense?
Tonight has been one of those nights where I could literally feel myself cracking and what's left of my sanity spilling out all over the floor.

You should probably watch where you step.  😉
We've had a rule in our house, for awhile now, that Gavin was not to build the boys things out of Legos. The reason behind this rule is simple.  Gavin building the boys things out of Legos caused way to many problems. 
I've had to remind Gavin of this quite a few times this week alone.
It all began with good intentions but it leads to fighting and resentment.  Lizze and I simply decided to pull the plug on the whole idea. 
Elliott has been lobbying for us to allow Gavin to build him something from Legos.  We've been standing our ground and saying no. 
Apparently, at some point yesterday, Emmett built himself a ship out of Legos.  At some point today, the ship fell apart.  What happened next is unclear. 
Elliott came downstairs upset because Gavin was building something for Emmett out of Legos.
In his eyes, if Gavin can't make something for him, then he shouldn't be able to make something for Emmett. He's right. Gavin shouldn't be doing this. 
However, when Gavin was questioned about this, he denied that it ever happened.  Both Elliott and Emmett strongly disagreed with Gavin's stance and said that he was indeed building something for Emmett out of Legos. 
This is where my head just wants to explode.
After denying for 25 minutes that any of this happened, which never made any sense, all of a sudden he was like, oh yeah, I did build him a ship, I forgot.
This wasn't him crumbling under pressure or being bullied.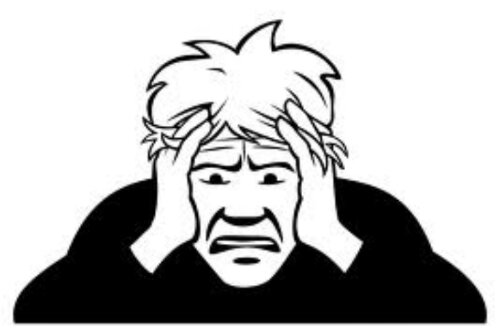 This was him basically admitting guilt but under the guise of memory loss. WTF am I supposed to do with that?
We know that he does have issues with his memory so it's possible. However, we also know that he has a very, very long history of lying and manipulation. In fact, it's entirely possible that Gavin was building the ship for Emmett, simply to create chaos. 
That is something he's known for doing and is very common for kids with Reactive Attachment Disorder.
The other part of this is that Gavin can be very, very convincing. It's essentially impossible to know the difference.  Unfortunately, we have to go off of history and that indicates that we can't trust what he's telling us. 
I friggin hate this.
I hate assuming negative but what are we supposed to do?
This is one of the things that makes me sometimes hate being a special needs parent.
This site is managed almost exclusively via WordPress for Android. Please forgive any typos as autocorrect HATES me. 😉
Visit the My Autism Help Forums
To reach me via email, please Contact Me