I don't know what else to say but somebody must hate us.  As if there wasn't already enough going on, it appears that the transmission on the van has gone out….. again.
If you've followed our story for the last 2 years, you are probably cringing right now because you know what this mean for us.
We bought a van, two years ago and within the first year, we were forced to dump $8,000+ into it, just to keep it running.  We were swindled and it's my fault for trusting the guy that sold us the van. We basically chased the repairs around. 

We justified the repairs because the body was literally perfect and we honesty didn't know what else to do.
We basically had the engine rebuilt and the transmission rebuilt.  The transmission actually died on us and left us stranded.  It bled out all over the street.
Once the transmission was replaced, the van began stalling out. 
The last major repair we had done, cost $2,800 and was done just before Christmas 2011. Two weeks later, while I was getting ready to take the boys to school and literally walking down the front steps to my van that was 15 feet away, 2 guys ran up, jumped in and drove off. 
I was in complete shock and the boys were sobbing because they saw the whole thing happen from inside the house. 
What's worse is that within 2 hours our van was located but completely totaled.
This was the beginning of our financial downfall.
Not only did we lose all the money we'd invested but we had to buy a van we couldn't afford and still pay the $2,800 for the repairs that were done, two weeks before.
When we got our new van, we literally had to dump every last dine we had to get it financed, including our entire tax return.
3 months later, while just days outside of our dealer warranty, the transmission died on our new van.  Thankfully, at the time, there was a recall on the part of the transmission that was destroyed and it was rebuilt at no cost. 
Here we are about a year and 3 months later and the friggin transmission is dead again. 
I checked the fluid and that is not the problem. 
We are now dead in the water…….
Our only saving grace would be of what's broke now is related to the warranty repair.  If that's the case, it might be covered.  However, the only way to know that is if they dig into it and that would sorta commit us to the repair.  There is no way that we could afford that of it ended up not being covered.
I mean, what are the odds of going through 3 transmissions in 2 years.  I'm a good driver and I take decent care our our van. 
We're actually stuck at my parents house and I'm waiting for my Dad to take a look. 
Fingers crossed that it's fixable.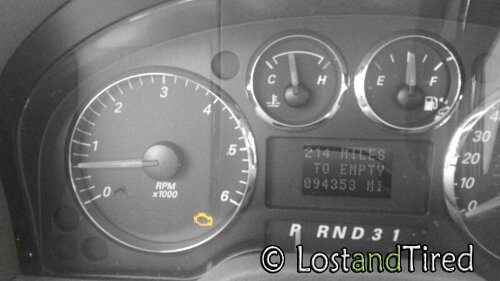 This site is managed almost exclusively via WordPress for Android. Please forgive any typos as autocorrect HATES me. 😉
Visit the My Autism Help Forums
To reach me via email, please Contact Me