After way too much though and a bout of stress induced indigestion, we have decided what we are going to do with all the appointments we have today. 
I don't know how to express just how stressed out I've been over this today because each appointment is important but in the end we simply couldn't pull them all off. 
We've decided to reschedule his appointments with the Cleveland Clinic for a few reasons. 

For starters, we're having car trouble and Lizze is still not feeling well.  The other thing is that we would end up with about 3.5 hours to kill, in between appointments at the Clinic. 
That's a lot to ask of Gavin for what amounts to an appointment that isn't exactly mission critical right now.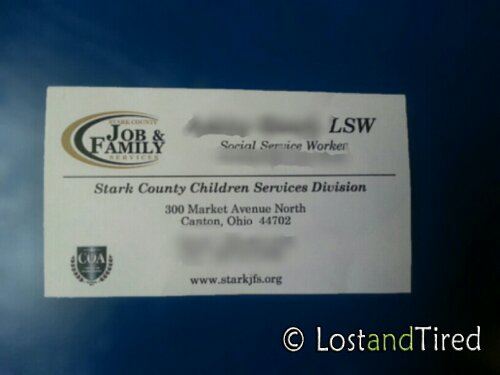 At the moment, we are significantly low on resources and so we have to triage these things.  It happens and we have to just move on. 
Part of what has me so worried about this is the fact that we're currently under investigation by Child Protective Services for a claim that we aren't taking the boys to their doctors appointments and here we are canceling and rescheduling this one. 
I know the claim is a spite call but it doesn't make me feel anymore comfortable with having to make this decision.
This is yet another one the many situations we face where we have to choose from a list of terrible options.  We have to pick the one that will least negatively impact our family.  It sucks but it's the reality we live in.
Because of our new found fear/paranoia, I will call the CPS investigator in the morning and explain what's going on. 
Do I need to really do this? Truthfully, I don't know. I just figure it's better coming from me than someone else and when it comes to our kids, we don't take any chances. 
So at this point, depending on how Lizze is feeling in the morning, I may or may not being going to our wraparound meeting on my own.
I'm not happy that we had to make this call. Having said that, I stand by our decision and take full responsibility for having made it. 
This site is managed almost exclusively via WordPress for Android. Please forgive any typos as autocorrect HATES me. 😉
Visit the My Autism Help Forums
To reach me via email, please Contact Me