Today has been particularly rough for me. Gavin's had a mixed day and that always takes a lot out of me.  However, more than that it's the fact that I truly don't feel worthy of Father's Day.
I look at the life I'm providing for my family and I know that it's less than they deserve.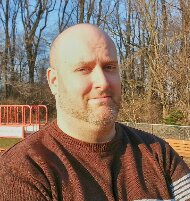 Trying to celebrate Father's Day while in the middle of a Child Protective Services investigation just doesn't sit well.  This past week alone, the car has broken down, we lost a utility that's, you know, pretty important and we haven't heard back from CPS like we were supposed to. 
That makes me really nervous.
We have nothing to hide but still………..
Then of course the trolls come out to play and decide that they need to spew their bile and hate, all over me today.
I've taken to calling them this because it's really clear that their only purpose is to start or cause drama.  There is nothing productive about their contributions to the conversation.  I welcome a difference of opinion  but what these people are doing is just hateful.
It's really hard to absorb all of this and not be affected by it. 
Maybe I'm to hard on myself? I know that I can be.
Having said that, I just can't help feeling down today.  Lizze and the boys have been great and I couldn't ask for a better family.  At the same time, I wonder if they deserve a better husband and father…………
I don't know, I just feel really weighed down right now and everything is just getting to me today. If you've ever been investigated by CPS, you know what kind of feelings that brings will it.  First thing in the morning, I'm going to call our investigator and touch base. 
Perhaps that will give me a some indication of what we're still looking at. 
Tomorrow will be a better day……

This site is managed via WordPress for Android, courtesy of the @SamsungMobileUS Galaxy Note 2 by @Tmobile. Please forgive any typos as autocorrect HATES me. 😉
Check out my #Autism Awareness Store to find really cool and unique #Autism Awareness Clothing and Accessories, designed by me. 😉
For more ways to help the Lost and Tired family, please visit Help the Lost and Tired Family.