Lizze and I just picked up the boys and have arrived home.  The appointment went okay, I suppose.  The dime store version goes like this. 
We don't know anymore now than what we did walking into the appointment today.
Does Lizze have Celiac? We don't know….yet.

All the bloodwork is currently being redone because of how long it's been since the last test.  The labs were drawn before we left and we should know the results very soon. 
Regardless of the results of this lab work, Lizze is scheduled for an endoscopy on July 15th. This will serve double duty.  If she is positive for Celiac again, they will do the biopsies at that time.  However, this is going to happen anyway because they are very concerned about her constant nausea, which is likely caused by Gastroparesis or slow stomach. 
She is having a gastric empty test (I think that's what's it's called) on July 3rd.
She will eat some radioactive food and they will take x-rays ever hour and if the food hasn't passed through her system by that time, the diagnosis is confirmed.  That's my understanding anyway.
Lizze is really nervous about all of this because, well….it's a bit scary.
Hopefully, everything will come back normal and the slow stomach issues are medication related and not a physical abnormality. Apparently some of her message could cause this as well.  Oh…and so could Celiac.
When the hell knows……
It's time once again to hurry up and wait.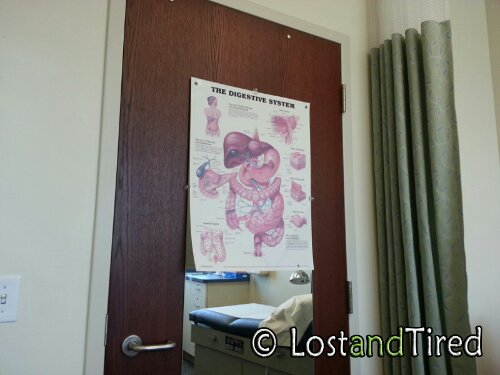 This site is managed almost exclusively via WordPress for Android. Please forgive any typos as autocorrect HATES me. 😉
Visit the My Autism Help Forums
To reach me via email, please Contact Me