How many of you have had your relationships with others affected by Autism? I know how stressful raising 3 children with Autism is for me and my marriage is not exempt from feeling that strain.
Lizze and I don't always get along.
In fact, the strain, stress and constant sleep deprivation has taken its toll on our marriage. We love each other and will be celebrating our 10th anniversary in a little over a month, but to say that our marriage hasn't been impacted would not be true.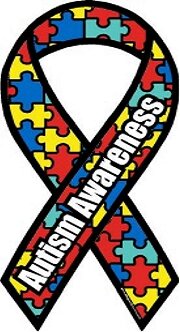 We've lost touch with friends and family as well.  I would even go so far as to say that some relationships simply were not strong enough to weather the special needs Autism journey. 
Lizze and I both have been unfriended on Facebook by family members and friends alike, because our lives are too depressing.
I don't personally care about the Facebook thing because to me, that's petty and I have bigger things to worry about. 
Having said that, it does send a very clear message and certainly goes a long way towards that feeling of isolation that so many of us feel.
This is such an important topic because so many people are affected by this.  So many people feel isolated and alone, even unloved. When you are faced with the challenging task of raising a special needs child, the whole it takes a village thing, takes on new meaning. 
I was hoping that you would be willing to share your experience in this area.  Have your relationships suffered as a result being a special needs parent?
It's important to also note that this is not by any means the fault of a special needs child. I'm not blaming my kids for anything.  I'm simply creating dialogue about the unfortunate collateral damage.
This site is managed almost exclusively via WordPress for Android. Please forgive any typos as autocorrect HATES me. 😉
Visit the My Autism Help Forums
To reach me via email, please Contact Me