Lizze had her appointment with neurology this morning.  I drove her there and waited in the car because she wanted to do this on her own.  She didn't actually see her doctor, but instead saw his PA. 
The PA is actually someone I went to medic school with and Lizze has a fantastic relationship with her. 
Anyway, Lizze got all her refills and they made a few changes to her meds, most notably her anti-depressants. Lizze has had her migraine for almost 2.5 years now and that was the main topic of conversation.

There is basically one procedure that she has yet to agree to and that's Botox.
Having said that, her migraine is so bad that she is scheduled for another headache infusion. This is a 3 day long procedure where they hook her up to an IV and pump her full of meds, in an attempt to break the migraine. 
This procedure is only allowed to take place twice a year. 
Anyway, it's come to this. 
Following the final day of her headache infusion, she will be receiving Botox injections into certain areas around her head.  This is a relatively new use for Botox but has provided many people with relief from their chronic migraines.
The downside is that it could make her already bad migraine worse. That's a pretty big downside if you ask me. 
I have really mixed feelings about this but what else can we do? Nothing else has worked and this migraine is making her depression so much worse. 
Assuming everything gets approaved by insurance, I suspect the procedure will be sooner than later.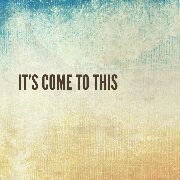 One of the reasons I support this is because Lizze is absolutely terrified of needles.  For her to be willing to allow this to happen, she must be desperate for relief.  I don't know what else to do but be supportive. 
The only other option she has is the Pain Rehab Clinic at the Cleveland Clinic.  They would basically be teaching her body to handle pain in a different way.  Cleveland thinks that she's been in pain for so long that it's rewritten her pain receptors and they now interpret everything as pain.
Unfortunately, this is really, really cost prohibitive. If memory serves me correctly, we'd be looking $15,000 for the three week treatment. Some is covered by insurance but some isn't.  She would also have to either stay in a hotel for three weeks or I would have to drive her back and forth each day. 
As with the Botox, pain rehab is not guaranteed to work. 
There's no right or wrong choice, as either one is a calculated risk. I'm just a bit flustered that it's come down to this. There's no clear cut way to help her to get through this and that sucks. 
This site is managed almost exclusively from my Galaxy S4. Please forgive any typos as autocorrect HATES me. 😉
Follow @Lost_and_Tired

"Like" me on Facebook

Visit the My Autism Help Forums
To reach me via email, please Contact Me
Setup of an account with Bluehost and I get paid. If your looking for a host for your website or blog.
Click the image below and check out Bluehost. It's what I use.