As far as bad days go, I've personally had much worse.  That being said, today is really not going to well.  Thankfully, Elliott appears to be better and has returned to at least somewhat eating. 
Lizze however, isn't faring so well. 
This weather essentially has her unable to more, without being in excruciating pain. She's truly miserable right now and there isn't anything I can do about it.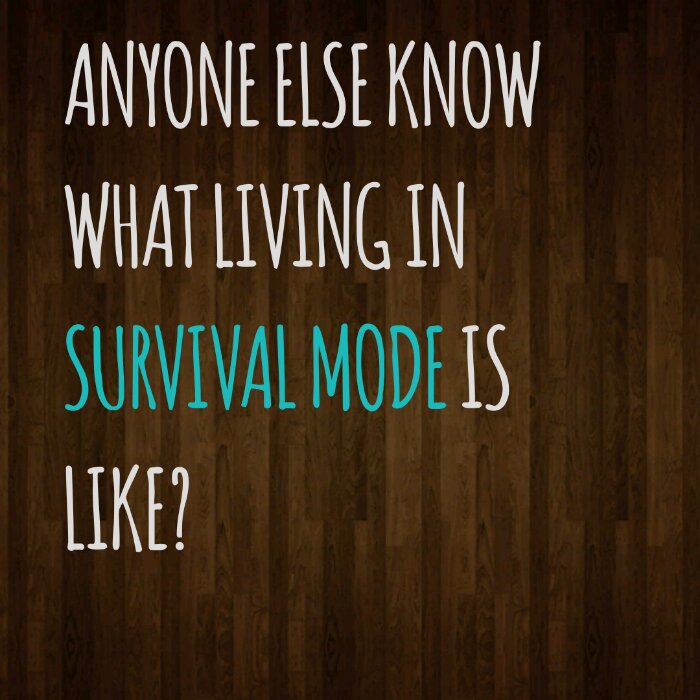 Work hasn't picked up as quickly as expected and we are quite literally running on less than fumes at this point.  The silver lining being that our major utilities are in mostly good standing.  This could definitely be worse, that's for sure and I'm ever so grateful they aren't. 
We're in one of those periods where I had to steal gas from the lawnmower just to pick the boys up from school.
Truthful, I don't know of how we are going to make it the next couple of weeks.  I think that when you're in a situation like mine (and probably many of your as well), you tend to spend a great deal of time in survival mode. 
Survival mode is when things are so bad or your resources so depleted (physical, emotional or financial), that you can literally only worry about the most basic needs required for physical survival.
Unfortunately, I find that we spend far to much time living in survival mode,  not that we can really change that right now. 
I was wondering how many of you out there, either have lived in survival mode or are currently living there now? How do you manage? Are there any tricks you can share? What is survival mode a result of in your situation?
It's my belief that providing such insight could prove useful to those struggling right now or those simply struggling to understand why life can be so difficult for a special needs family.
This site is managed almost exclusively from my Samsung Galaxy Note 3. Please forgive any typos as auto-correct HATES me. 😉
Follow @Lost_and_Tired

"Like" me on Facebook

Visit the My Autism Help Forums
To reach me via email, please Contact Me