Please keep Gavin in your thoughts and prayers. If you follow me on Facebook, you are aware that I'm now not feeling too well. I realized that I forgot to take my Paxil for the past two days and that is very likely the cause of my nausea.
I went to the boys Christmas program and I'll share all of that later.
However, as Gavin's class filed onto the stage, Gavin was missing. The staff waved me over and I found Gavin laying on the floor, sobbing and doubled over with pain.

I managed to get him to the first floor and resting, just in time to run back downstairs and watch Emmett's performance. Then we packed them up and my Mom dropped us off at home.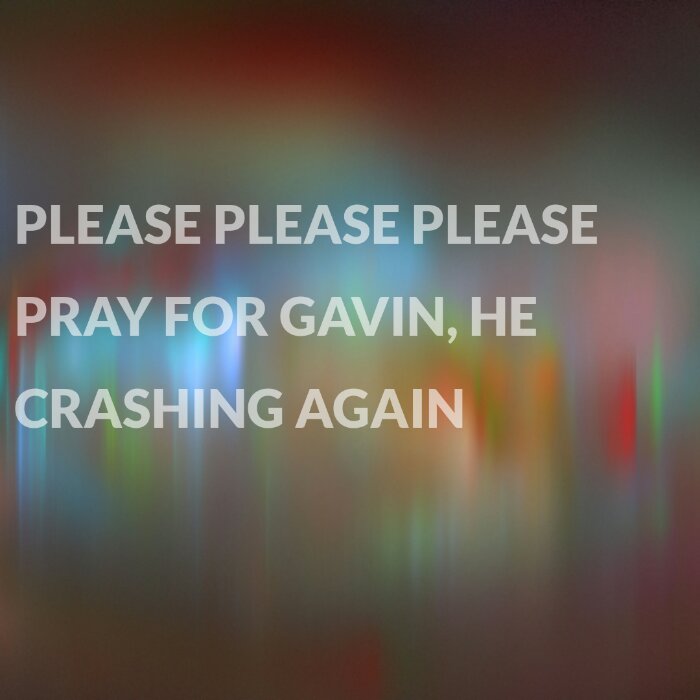 Gavin's in bad shape right now. He's resting but was unable to really to ambulate on his own.
Taking him to the ER could actually make things worse and I don't want to make anything worse.
I'm freaked out because with his severely compromised immune system, being sick is really scary.
Everything could be fine or it could be really bad. Hes basically been sick for the last 30 days. This is the first time he's been sick since starting the IVIG Infusions 2 or 3 years ago. While everything may be okay and he's just sick again, we have absolutely no experience with this.
Because Gavin is so complex, anything could turn into a life threatening condition….
I have a call into the doctor and Gavin is asleep right now.
I'll be really honest with you all. I don't know how much more of this I can take. Right now I'm only operating on sheer willpower and adrenaline. I was really feeling poorly until I saw Gavin on the floor in distress.
Adrenaline kicked in and I have been feeling better physically since.
I could really use all the positive thoughts you can muster. I promise that when I'm feeling better I'll send them right back at you.
This site is managed almost exclusively from my Samsung Galaxy Note 3. Please forgive any typos as auto-correct HATES me. 😉
Follow @Lost_and_Tired

"Like" me on Facebook

Visit the My Autism Help Forums
To reach me via email, please Contact Me