When I first ventured out into the public realm with my family's story, I did so feeling isolated and alone. I felt like there wasn't anyone that understood what I was experiencing with my kids and our journey through life with Autism..
I felt isolated and alone because I didn't know a single other parent that had a child with Autism.
The people around us didn't understand. Some tried but others never really did. It honestly felt like we were alone in the world and we were destined to walk this road alone, never coming into contact with another soul that gets it.

For me, learning that my kids had Autism was terrifyingly overwhelming.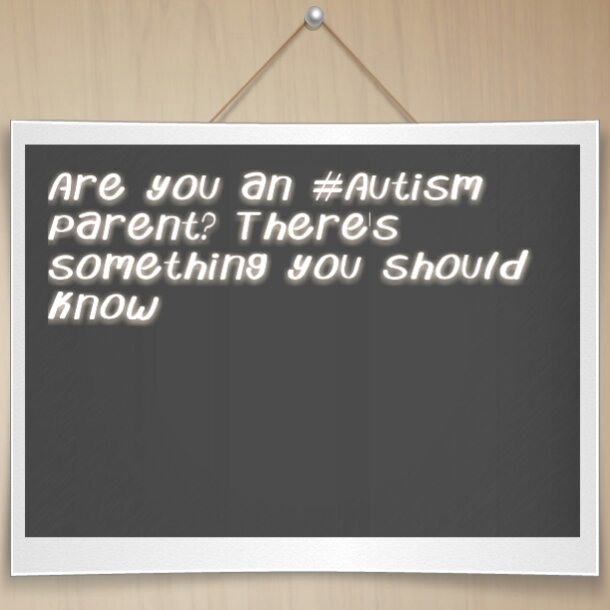 There were words being thrown at me that I'd never heard before. Words like sensory processing disorder, overstimulation, stimming and IEP, filled my ears and added to the overall lack of understanding and fear.
However, what I learned shortly after I made the leap into the public eye was this.
I am not alone.
I remember the very first time someone read my blog and posted a comment telling me that they understood what I was saying. At first I thought it was a joke or some Internet troll messing with me.
It had never occurred to me that just because there was no one in my immediate life that understood what I was going through, didn't mean I was truly alone on this journey. It had also never occurred to me just how important it was to connect with other Autism parents.
Fast forward to now and I can honestly tell you that knowing other people out there, that truly understand what you are thinking, feeling and experiencing, can have such a profoundly positive impact on your life.
While you may only connect with them online, it doesn't matter.
When you are journeying through life as an Autism parent, feeling alone, isolated and afraid, it's easy to also feel like no one will ever understand the challenges you are facing or what your kids are going through.
Sometimes you're still mourning the life you thought you or your kids were going to have.
When you first connect with another parent that has already been down the road you're traveling on, suddenly your world gets a little bit bigger.
Simply knowing that you are not the first person to go through this and that others are walking the same path as you, helps you to feel hopeful about the future. You find strength in those that have gone before you and you will soon provide that same strength to those just beginning their journey….
It's empowering to know that even if your family and friends never truly understand what you are doing and why you are doing it, there are a great many people that do understand because they have faced similar challenges as well.
No matter how alone or isolated you may feel, no matter how small your world has become, you need to know that you aren't alone.
There are others that are traveling the same road you are on. Just because you might not see them from where you are, doesn't mean that they aren't there and they can't help.
If you or someone you know, is an Autism or special needs parent, please know that you or they are not alone.
If you've never met another soul that understands before, you have now. Understand that there are more of us out there than you can possibly imagine and for the most part, we all provide each other with as much support, friendship and understanding as possible.
This site in particular, is a crossroads for countless people on this journey. You'll meet parents here, that have been where you are going and can help light the way.
You can ask questions, learn from the experience of others or simply find comfort in the fact that there is someone out there that gets it.
Perhaps even one day, you will become the person lighting the way for those behind you. Perhaps you'll be the one who provides comfort and understanding to someone looking for another soul that gets it.
This site is managed almost exclusively from my Samsung Galaxy Note 3. Please forgive any typos as auto-correct HATES me. 😉
Follow @Lost_and_Tired

"Like" me on Facebook

Visit the My Autism Help Forums
To reach me via email, please Contact Me