I love my kids and that jazz but holy crap are they driving me crazy. They were supposed to go back to school yesterday but Mother Nature gave us the middle finger and dropped the temps to dangerously low levels, making it unsafe for people to be outside.
Again, I love having the boys home but they've been home for several weeks now.
Our Christmas break began a week or so early with everyone passing the frickin flu around to each other. Gavin had the stomach bug 4 times. That's right 4 times, in 2 weeks. Elliott and Emmett each had it twice, I had it once and I think Lizze was spared. Although in truth, she feels so bad all the time, it would be hard to really tell the difference.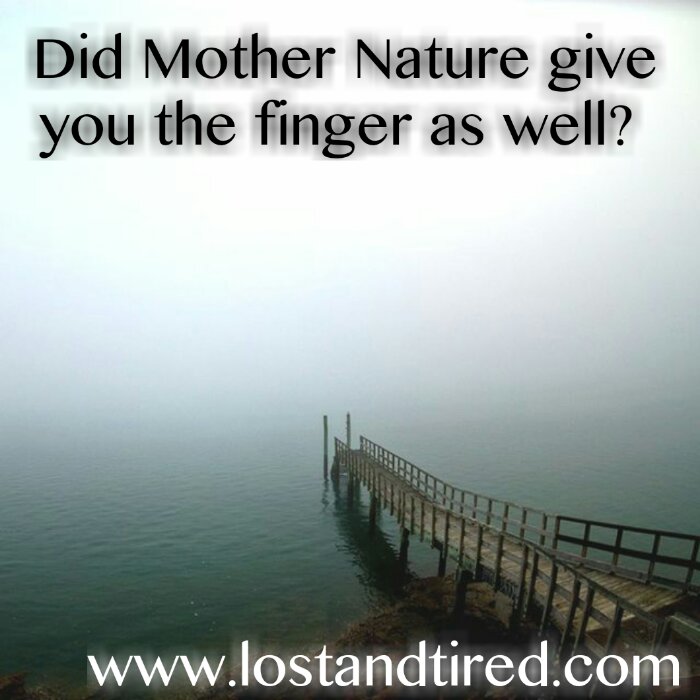 Anyway, the boys have cabin fever and are tippy toe dancing in my last nerve.
We've had meltdowns, screaming, fighting, refusing to eat and not sleeping at night. That's just since last night. I need a break. I desperately need some down time and a whole lot of quiet.
We have therapy tonight and then it's tubbies and finally time for bed.
Lizze and I will probably try to go to bed early or at least snuggle up on the couch and watch a movie. I'd like to get some writing done and work on some cool things planned for my readers.
The kids need to be in school tomorrow. I don't care if I have to thaw the roads myself with a goddamn hair dryer, they're going to school. O_o
I wish you all the best as I know many of you are in the same boat.
Final Thought:
Remember, it's okay to acknowledge that your kids with Autism are driving you crazy. They would likely be driving you crazy anyway. You still love them and that's what matters.
This site is managed almost exclusively from my Samsung Galaxy Note 3. Please forgive any typos as auto-correct HATES me. 😉
Update: If you like this post, check out these as well. Click —–> Here <—– for my Top Posts.
Follow @Lost_and_Tired

"Like" me on Facebook

Visit the My Autism Help Forums
To reach me via email, please Contact Me