This is a topic that many of us are going to be facing or have already faced. When your child with Autism reaches the driving age, can they or should they be allowed to drive? What are the concerns if any, when deciding if your Autistic teen should be allowed to drive?
I realize that sounds harsh but its a very real question and one that I don't currently have the answer for.
In my family, I would guess that at least Elliott will become a driver. Emmett's too young for me to really gage where he's at or where he'll be. So much can change over the next decade that I really don't want to speculate to much.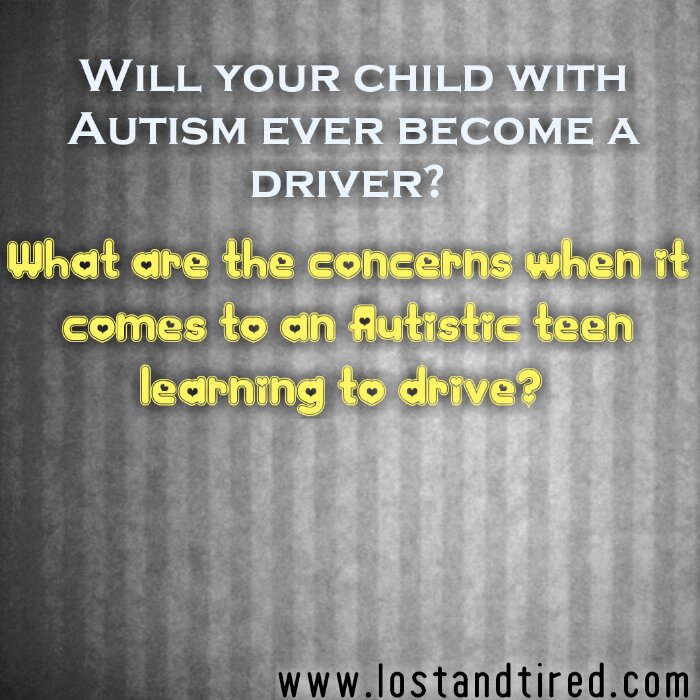 However, as far as Gavin concerned, I can't ever see a time where he will become a driver. Perhaps I'll let him drive in a vacant parking lot or something but Gavin will never drive on the road as a legal driver.
There are a great many reasons I say this.
He's dealing with serious health issues that can incapacitate him at any point. Mental health issues that make him prone to rage. Then of course, the cognitive issues that make his ability to react to things or even remember what he's supposed to be doing, very difficult or problematic.
It's not that I don't have faith in any of my kids because I do. However, I wouldn't allow them to be put in harms way, nor will I endanger the public.
How do you even begin to approach this subject?
I know Gavin wants to drive and it breaks my heart to know that he'll never be able to.
Do you have a child with Autism that is approaching the driving age? How are you going to handle this with them? What are your concerns.
This site is managed almost exclusively from my Samsung Galaxy Note 3. Please forgive any typos as auto-correct HATES me. 😉
Update: If you like this post, check out these as well. Click —–> Here <—– for my Top Posts.
Follow @Lost_and_Tired

"Like" me on Facebook

Visit the My Autism Help Forums
To reach me via email, please Contact Me