Lizze has been dealt another blow this week. I've previously shared how she had to stop hormone replacement therapy (for menopause) because of an allergic reaction to the adhesive. We're assuming it's the adhesive be a useful that's the most likely cause of the painful welts.
Her doctor immediately told her to stop and order a new prescription for her to try.
This new script was for a cream that she applied to her wrists or arms, once a day. Insurance refused to cover this script and said they wanted Lizze to try several different patches first.

Her doctor fought with the insurance company, explaining that she's having an allergic reaction to the adhesive. Still they refused to cover the prescription.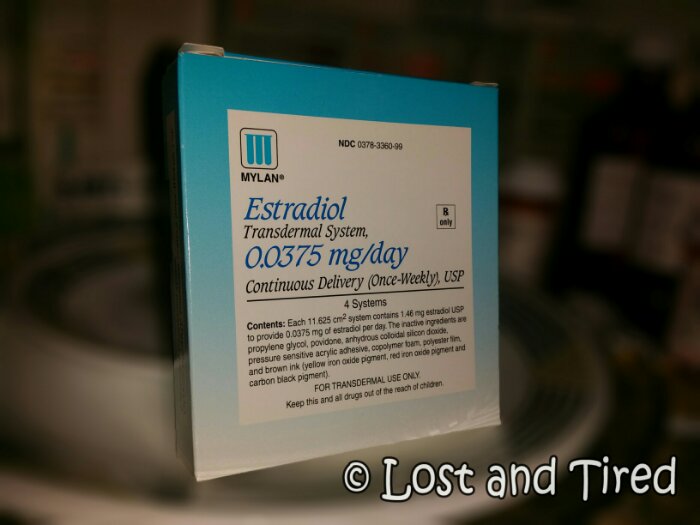 Last week, Lizze had no choice but to try the new patch. Her symptoms from menopause are pretty severe and she needed the hormone replacement therapy to ease those symptoms.
I don't remember the name of this particular patch but it about 3x the size of the original and is only replaced once a week, instead of every 2nd day. Unfortunately, within the first 24 hours, she had another reaction to what we assume is the adhesive.
These patches were over $200 for only 4 of them.
Now they will make her try at least one more type of patch before agreeing to cover the cream. The truly idiotic part of this is that they are very likely spending more money y making her try the patches than it would have cost them to cover the cream in the first place. Talk about needless waste, not to mention putting Lizze through this.
We have to call her doctor at the Cleveland Clinic in the morning and have them try to get insurance to cover the cream once again.
Hopefully, she won't have to try another round of patches. It would really be nice if she could catch a break.
This site is managed almost exclusively from my Samsung Galaxy Note 3. Please forgive any typos as auto-correct HATES me. 😉
Update: If you like this post, check out these as well. Click —–> Here <—– for my Top Posts.
Follow @Lost_and_Tired

"Like" me on Facebook

Visit the My Autism Help Forums
To reach me via email, please Contact Me