What can I say about today, other than I'm glad it's finally over. It's been pretty nonstop for me and I'm exhausted. While today was really busy, there were a few positives and at least one setback.
The most obvious positive is of course, Gavin having another successful IVIG infusion.
There were a great many things that could have gone wrong but Gavin pulled through and hopefully, this will be the last time we have to make the trip to the hospital for his infusion.

On that note, I did learn a bit more about the home infusion process.
Because Gavin has to receive such a large amount of medicine via sub-q infusion, he will likely have to receive three simultaneous injections. This is the only way to deliver the medication he needs to replace his defunct and missing immune system.
I only bring this up because I had thought that he would have to have more than one infusion a week. That appears not to be the case. Another positive….
Anyway, Elliott and Emmett both, had a good day at school today and that's always a really good thing.
Oh…and I also got a call today from Lizze's new psychiatrist at the Cleveland Clinic. Lizze and I have some concerns about her treatment for Borderline Personality Disorder. We spoke at length and without going into the details, I have a much better understanding of what needs to happen. More on that at another time.
Now for the bad news.
When I went to pick the boys up from school today, I was pulled aside and informed that Elliott's teacher resigned with no notice. I was handed a letter that explained what was going on. They wanted to inform the parents before the kids found out so that we could prepare them.
Evidently, his teachers already been gone for a little while but the kids didn't know it was permanent.
However, Elliott's remaining teachers aide apparently informed the kids this morning that his teacher was gone because she had more important things to do that teach them. This was really upsetting to Elliott, as he's extremely sensitive and doesn't do well with change.
Whether or not she used those exact words, I don't know. I do know that Elliott was told before we could break the news to him ourselves, as the administration had wanted.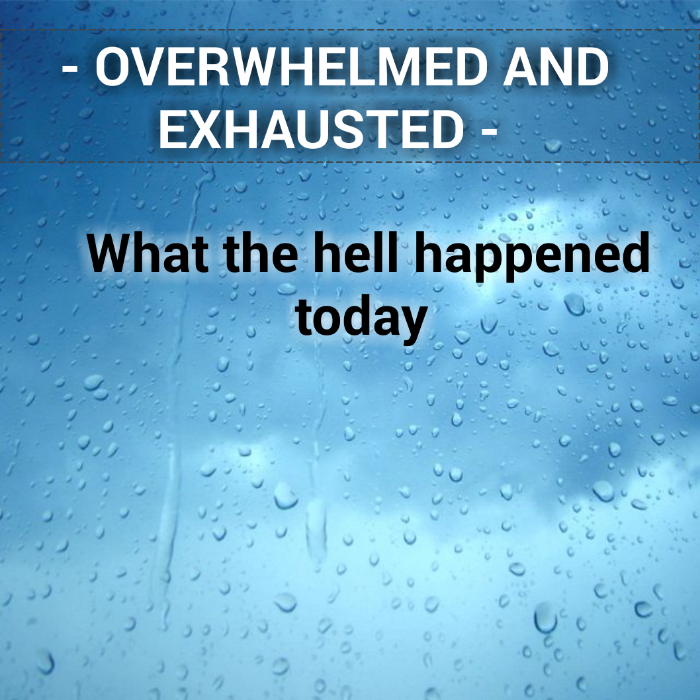 Elliott's already struggling and this is the kind of thing that really upsets him.
The damage done remains to be seen. Hopefully Elliott will be able to more on from this and not let it adversely affect him. Either way, I'm going to speak to the school about what Elliott says he was told. If that's what was said, that's pretty fucked up and needs to be addressed. If there was a misunderstanding, that needs to be addressed as well. These kids shouldn't feel like the teacher left because she had more important things to do, even if that is indeed the case. These are second graders with Autism and they may take this to heart.
Aside from that, Lizze has not had a good day and has been having panic attacks throughout, even though she's been sleeping for most of the day.
Not much fun. Not much fun at all.
I hope ya'll fared better today than I did.
This site is managed almost exclusively from my Samsung Galaxy Note 3. Please forgive any typos as auto-correct HATES me. 😉
Update: If you like this post, check out these as well. Click —–> Here <—– for my Top Posts.
Follow @Lost_and_Tired

"Like" me on Facebook

Visit the My Autism Help Forums
To reach me via email, please Contact Me