If you want to get me fired up, pissed off and in general turned off to ever taking you seriously, tell me again how "you're sure that it can be tough to raise a child with Autism but all parenting is hard, not just Special Needs Parenting."
For some reason, that just gets under my skin.
I've never claimed that parenting is easy for anyone, cause it's not. Having said that, anyone that doesn't recognize that there is an enormous difference between parenting and special needs parenting, is living in a fantasy world.

Perhaps that's a bit harsh on my part but I just find that to almost be insulting.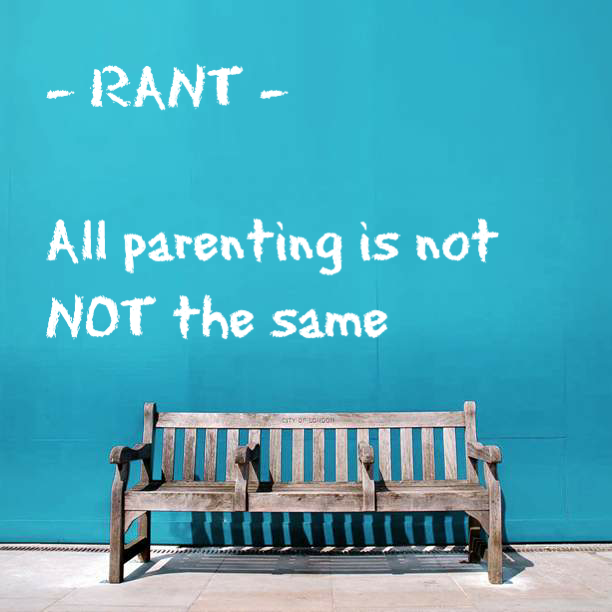 I would like to see a parent pulled from the world at random and tossed into my life for a day. For that matter, tossed into any special needs family for a day. I think they might sing a different tune afterwards.
That's not to say that parenting any child is easy but there are so many more things that a special needs parent has to worry about and very often do so while functioning on little to no sleep.
For many of us, little to no sleep isn't the exception to the rule, actually getting sleep is.
When someone tells me that they're sure I have it rough, but all parents do, I literally fight the urge to punch them in the face because they are making one of the most ignorant statements that I've ever had the displeasure of hearing.
Special Needs Parenting is in a class all its own. Not only do we have to manage many of the things that a typical family does but we also have an immeasurable about of stress, responsiblity and unknown piled directly on top of us. In many cases, a special needs parent will never truly get a break because their child will need cared for their entire life.
Many of us will never know an empty nest.
Again, not to belittle what typical parents go through because I know they face their share of challenges but please don't ever say to a special needs parent that parenting any child is tough. You wouldn't say that if you had to walk a mile in my shoes. I promise you that…
End rant…….
This site is managed almost exclusively from my Samsung Galaxy Note 3. Please forgive any typos as auto-correct HATES me. 😉
Update: If you like this post, check out these as well. Click —–> Here <—– for my Top Posts.
Follow @Lost_and_Tired

"Like" me on Facebook

Visit the My Autism Help Forums
To reach me via email, please Contact Me