I'm realizing that we are very quickly reaching a point where something is going to have to give.  In truth, that train has probably already left the station. 
I must confess that I'm really struggling with everything Gavin related and I thought it might be good for me to explain this to everyone.  Perhaps it will help me to process the things I'm experiencing.
Gavin is really putting a strain on the family and pushing Lizze to the edge.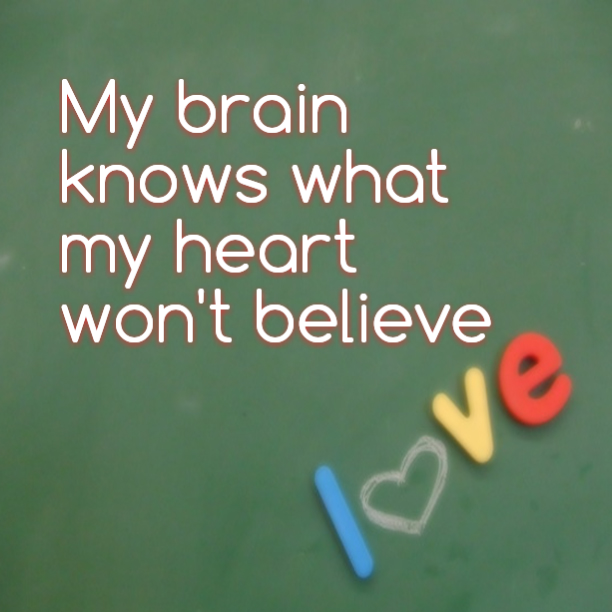 This morning we had another problem that didn't need to be a problem.
When I woke up this morning, Gavin was already taking a nap. After breakfast I went upstairs to brush my teeth. While I was still in the bathroom, I heard Lizze calmly call Gavin downstairs.
As I was walking out of the bathroom a day heading downstairs, a problem was developing.
Lizze and Elliott had been watching TV in the living room and they heard Gavin running and jumping in his room, right above their heads.
Lizze had called him down because she was concerned that he was going to hurt himself. His room is trashed right now and she was afraid he was going to trip and fall.
As I walked into the conversation, she was making it very clear that he wasn't in trouble. She just wanted to know what he was doing.
This is where an otherwise benign situation went bad.
Gavin denied that he was doing anything. In fact, he said that he was sleeping until Lizze called him down just then.
Lizze and Elliott both heard him running around in his room but Gavin adamantly denied even being awake.
Lizze was upset now because he was flat out lying to her about something this stupid.
This is where I screwed up. I asked Gavin about it and he said he was sleeping. Coming off of the huge blow out I had with Gavin the night before, I didn't have the anything to deal with this and it seemed like such a stupid thing to get upset about.
I shut the whole thing down because I just didn't have it to do this all over again.
For the next few hours, Lizze was upset with me because I just brushed this off and Gavin got away with lying to her.
She felt I had taken his side and I thought I was trying to preserve a fragile peace within the four walls of our home.
That being said, I could see how upset Lizze was. Elliott was upset to because he knew what he heard and when Gavin denied that he was even awake at the time, it really bothered him.
At lunch time, I happened to be in the living room with Gavin and out of nowhere I asked him what he had been doing when Mommy and Elliott heard him running around in his room. Again, he said he was sleeping and not doing anything…
I asked him if he had been on a mission and he got really tense.
So far, the only way we know that Gavin is lying and caught in a lie is that he gets really tense and starts sorta bouncing around.
When I asked him if he had been on a mission, that was the response I got. I knew and he knew that he was busted. When I asked him what he had been doing, he said that he was making was making retro-mutagen with his friends.
I looked at him and said, Gavin you lied to me. You lied to me and you lied to Mommy and Elliott.
Now his whole story was falling apart because when I reminded him that he had sworn up and down that he was sleeping, now we find out that he was on a mission.
He got pissed off and said but Dad, I wasn't running, I was walking.
At that point I called Lizze into the room and told her what was going on. Lizze and I had words with Gavin. We were both livid because this whole thing was so stupid and he still could tell us the truth.
A compulsive liar will lie about anything and everything, no matter how big or small.
Gavin is a compulsive liar and I don't know how to live with him anymore. Why lie about something so insignificant? He wasn't in trouble. Lizze just didn't want him to get hurt. I just don't understand why the need to lie about everything.
I'm at an absolute loss because my brain knows exactly what he's doing but my heart just doesn't want to believe it.
I don't know what we are supposed to do.
Holding him accountable is pointless and exhausting. At the same time, how can we just let his lying go undeterred?
We have to figure out a way to coexist with him until a better solution becomes available.
This site is managed almost exclusively from my Samsung Galaxy Note 3. Please forgive any typos as auto-correct HATES me. 😉
Update: If you like this post, check out these as well. Click —–> Here <—– for my Top Posts.
Follow @Lost_and_Tired

"Like" me on Facebook

Visit the My Autism Help Forums
To reach me via email, please Contact Me