Despite what public perception of Autism is, for fact remains that Autism is a mixed bag. There are people that only talk about the positive side of Autism and there are those that share the negative side.
Who's right and who's wrong?
The truth is that Autism is a mixed bad, as I stated above. It's different for everyone and everyone's experience is unique.

One of the more frustrating parts of how Autism impacts my life is the screaming. OMG the screaming is absolutely torturous. First of all, the screaming is usually Emmett and it means that he's not in a good place.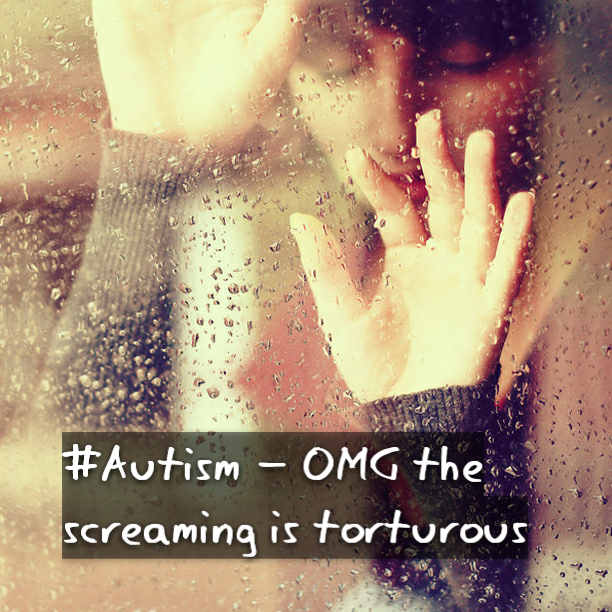 Typically, this not so good place is brought to you by your friendly neighborhood sensory processing disorder.
I realize that Emmett is miserable when he resorts to the screaming but holy shit it's hard to take. He has two settings when it comes to screaming.
The first one is an ear piercing, blood curdling, someone's pulling his finger nails off, type of scream. This type of scream is what my neighbors are able to hear through our closed windows.
This scream usually means he's in full on meltdown mode….
The second and arguably worst scream is what Lizze calls the fog horn. This is sort of a droning sound and it makes my head like my skull is actually vibrating. For me personally, this is the toughest one to take.
This scream is usually associated with being a precursor or warning sign of a pending meltdown.
Emmett's quite verbal but he hasn't always been. For the first few years, we used to have to try figure out what was wrong based on the type of noise he made.
I'm not afraid to admit that the screaming is something that will put me over the edge, if it goes on too long.
How many of you have experience with this type of screaming.???
This site is managed almost exclusively from my Samsung Galaxy Note 3. Please forgive any typos as auto-correct HATES me. 😉
Update: If you like this post, check out these as well. Click —–> Here <—– for my Top Posts.
Visit the My Autism Help Forums
To reach me via email, please Contact Me