I feel like I'm drowning right now and it's not even close to being a pleasant experience. I have to make some changes in order to streamline my life as much as possible.
One of the things that I'm going to be backing off on is this site.
What I mean by that is that I will take a step back from the social media aspect of this whole Internet game. Until now, I have tried to engage with my readers on multiple fronts.

There are people that will only engage on a certain social media platform, such as Facebook or Twitter and that's okay.
I've tried to make it a point to go to my readers but until further notice, I'm going to focus on things a little closer to home. By that I mean if you want to engage in conversation with me, please do so in the comments attached to a particular post or maybe shoot me an email.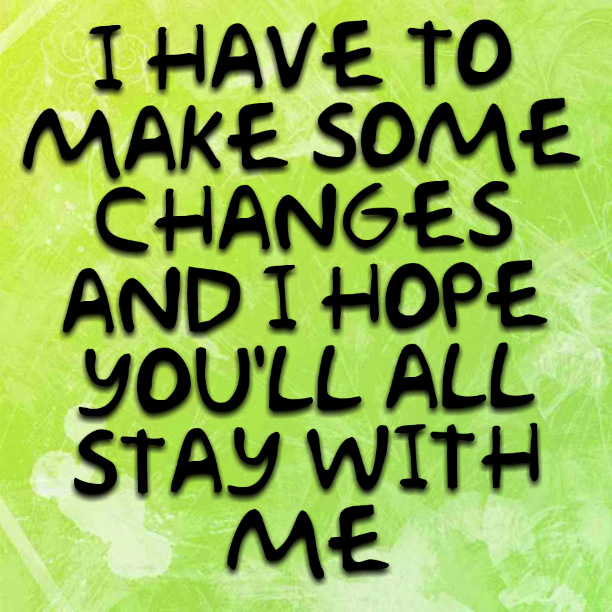 Because I'm spread so thin right now, I have to back off a little bit. By keeping the conversation on this blog, I can better engage with you and carry on in a more personal manner.
You will still be notified of new posts or updates via your favorite social network but if you would like to leave a comment and have me respond to it, please follow the link back here and leave your comments in the comments field below each post.
I've tried to find the most user friendly commenting system and I think that Disqus works really well. I've even opened things up to guest comments as well.
I know this is going to be inconvenient for some of you but I have to make a few changes in order to continue doing what I'm doing and manage everything going on with my family.
I truly hope that this will not discourage any of you from continuing to follow our story. At this point in the game, I just have to do what I have to do and I hope you can all work with me on.
This site is managed almost exclusively from my Samsung Galaxy Note 3. Please forgive any typos as auto-correct HATES me. 😉
Update: If you like this post, check out these as well. Click —–> Here <—– for my Top Posts.
Visit the My Autism Help Forums
To reach me via email, please Contact Me