I'm always asked what advice I would give people just starting out on the special needs parenting journey. I used to try and provide these profound words of wisdom but after awhile, it's gotten more and more simple.
Anymore, I answer that question with this..
Stop caring what other people think…
When you have a child with special needs, you can't afford to care what other people think. You must do what's best for your child, regardless of what the people around you are saying…

UPDATE
Just to clarify what I mean by stop worrying about what other people think .
This message was meant to refer to the judgemental people of the world.
As an example..
You're out at the store and your child is having a hard time. Before you know of it, you're knee deep inside of a very public meltdown.
Oftentimes, in my experience, people stare and make rude comments about my parenting ability or about my child being a brat. If I were to let what they think or say bother me, I'd probably go over an punch them in the face. At the very least, it would cause me undo stress, anxiety and likely impact how I'm handling my child in the moment.
Because I've learned to not worry about what others think, I can focus on the task at hand without having things like embarrassment, affect my ability to work with my child.
I suppose it's more of a survival skill.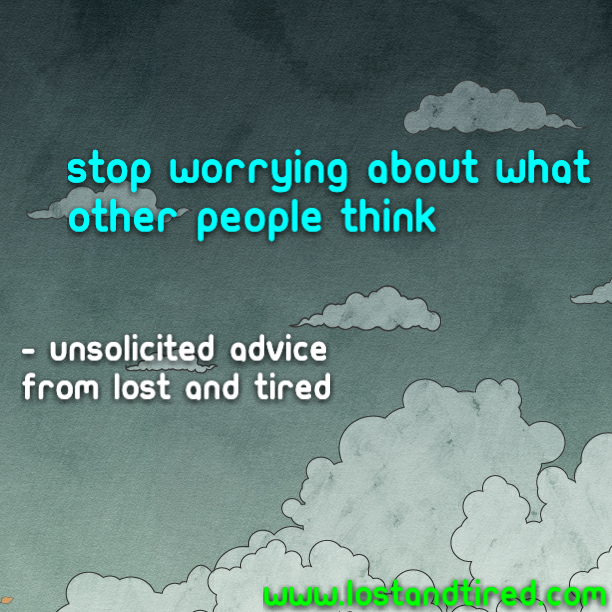 This site is managed almost exclusively from my Samsung Galaxy Note 3. Please forgive any typos as auto-correct HATES me. 😉
Update: If you like this post, check out these as well. Click —–> Here <—– for my Top Posts.
Visit the My Autism Help Forums
To reach me via email, please Contact Me