Many of you are asking questions about Mightier and expressing interest in learning more, but you have questions. I wanted to create a FAQ or frequently asked questions post because the messages are scattered across my social media. Before we get into the questions, I wanted to give a brief explanation of what Mightier is and then refer you to my full review if you'd like more details or directly to Mightier if you'd like to try it out. Click one of the buttons below for either.
Use the code "theautismdad22" at check out and save 10%.
What is Mightier and how does it work?
Meltdowns are a fact of life for autism families like mine. In reality, they are a sign of distress, and as parents, we want to help our kids any way we can. I discovered Mightier about two years ago, and it's helping my son recognize and manage his emotions, all on his own. Mightier reduces his stress levels as well as the number of meltdowns he experiences. It's amazing.
Mightier was developed and tested at Harvard Medical and Boston Children's with the sole purpose of helping kids learn to emotionally self-regulate.
Here's how it works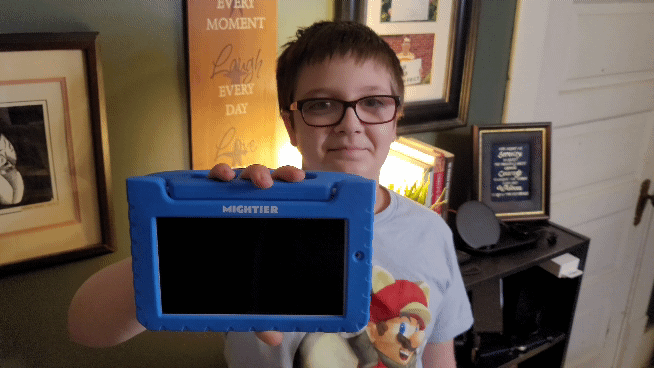 Your child wears a small, wrist strap heart rate monitor that syncs up with the Mightier tablet. They play games from Mightier's huge library of really fun video games, and as they become frustrated, angry, anxious, overwhelmed, or even too excited, their heart rate increases. When that happens, the games become more challenging to play.
Your child wants the games to be playable again, and to do this; they must calm down and reduce their heart rate. Mightier helps your child calm down by guiding them through simple but proven calming techniques. As this happens their heart rate slows and the games return to normal.
This helps your child connect the dots and recognize how they're feeling and the impact those feelings can have on their life. Rather than lose control, they gain the skills needed to calm themselves down instead. It's amazing and it translates into the real world as well. I was absolutely floored the first time I saw my son calm himself down by taking a deep breath rather than just getting angry. He was able to talk himself through a frustrating experience and that's fricking amazing.
Two years into this and he's doing so much better. Meltdowns still happen on occasion because that's just part of life but the frequency has been significantly reduced and the times where meltdowns do occur, they seem to be less intensive. His life has dramatically improved as a result.
Mightier empowers kids by helping them improve their emotional fitness and gain vital skills they will use for the rest of their lives.
Frequently Asked Questions
What is the recommended age for using Mightier?
There's a little confusion over this and to be completely honest, I don't know that there is a set age. I believe Mightier recommends use for kids between the ages of 4 and 17. I do want to remind you that every child is developmentally different. Parents tell me that they use it with kids as young as 2. I also hear from parents who use this with their autistic or developmentally delayed adult children as well. Everyone is different and all I can say beyond this is give it a try, if it's not a good fit, send it back.
I always recommend that parents sit down with their children and work together. Once the child gets the hang of things, they can work more independently.
Will this work for my son/daughter?
Simply put, Mightier is based on biofeedback, and biofeedback works on humans. Mightier was originally designed to be used as an inpatient tool and because it was so successful, it was made available to the general public.
Kids with autism, ADHD, ODD, Anxiety, anger, etc, do very well with Mightier. The same can be said for their neurotypical peers.
Like anything, you get out of it what you put into it. This is not necessarily a quick fix but rather it is a long-term solution meaning the skills that your child learns, will carry them throughout their life. It takes time and practice but it works.
How much does it cost?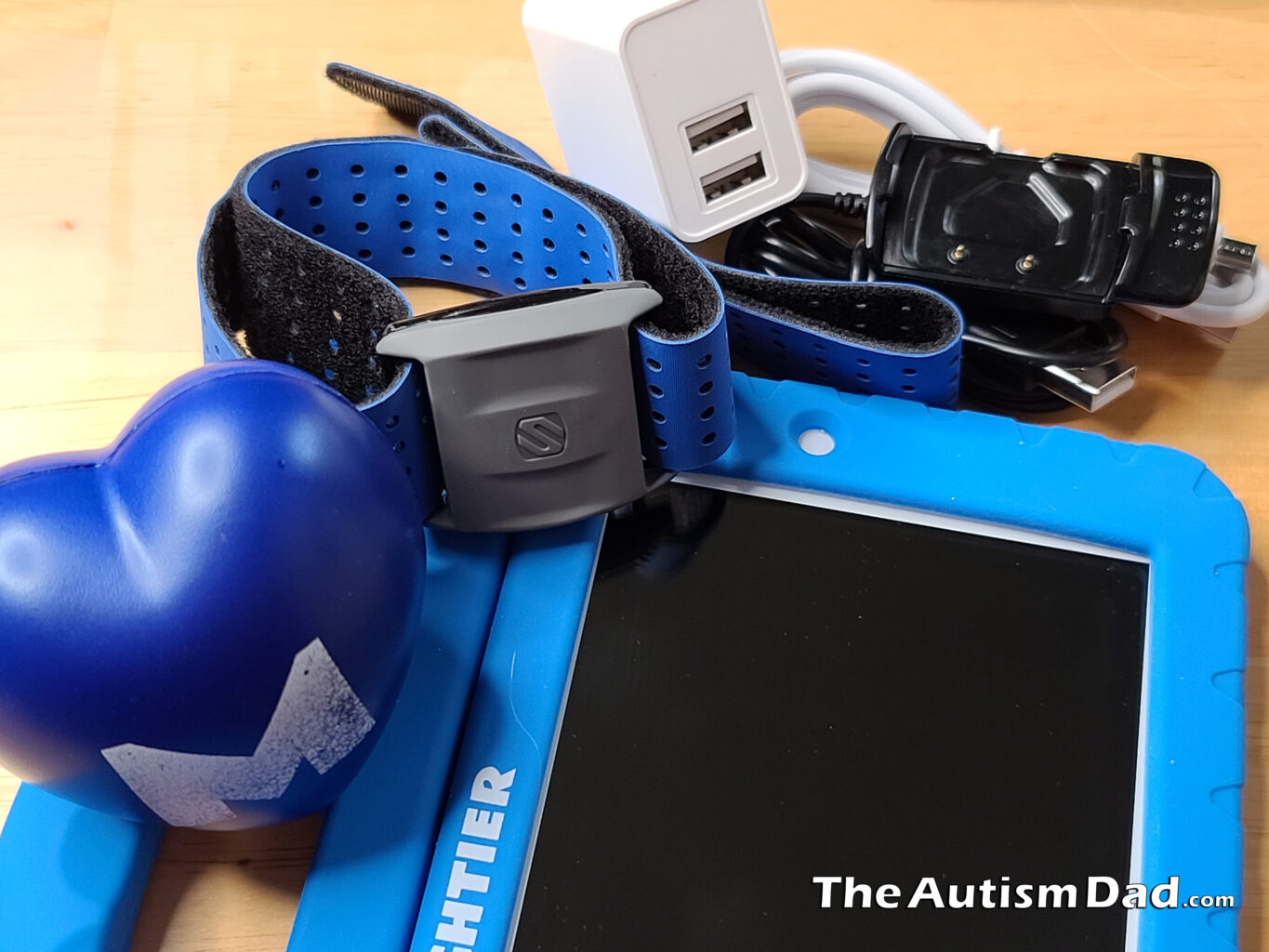 Use the code "theautismdad22" at check out and save 10%.
Mightier costs $40/month with a 30 day no questions asked return policy.
There are significant discounts for six months and twelve-month prepaid subscriptions.
$40/month x 12 months = $480/year
Six month prepaid = $204
Twelve-month prepaid = $336/year
$40/month is easier upfront but more expensive long term. Most people opt for six or twelve months prepaid because it's cheaper and no monthly payments.
Everything comes with a 30-day money-back guarantee.
Is Mightier available internationally?
Yes.
Note that there is a $25 shipping charge for shipping internationally.
What does Mightier include?
Works for the entire family
1 Mighty Band heart rate monitor
A dedicated tablet with a bumper case
Mightier app and library of games
An online hub to track your child's process
Access to a private community of Mightier parents.
Are the games fun for older kids?
Every child is different but generally speaking, the games are fun for all ages. I find them fun myself and while I like some more than others, there are almost 30 well-designed, fun, engaging video games.
Types of games include racing, problem-solving, pattern recognition, adventure & more.
Where can I read about the science behind Mightier?
You can read more about the science behind Mightier by clicking here.
Are the games designed to cause frustration?
The games are not designed to trigger frustration. They simply detect when your child gets frustrated, overly excited, or angry because all of these things result in an increased heart rate.
Do I get paid to endorse Mightier?
I am an affiliate and brand ambassador for Mightier. Therefore, if you click a link and make a purchase from this page, I may receive a commission.
This blog has been promoting Mightier for 2 years, even before I was an affiliate because I strongly believe it can significantly improve the lives of kids struggling with emotional regulation and subsequently their family's as well. I would be endorsing Mightier regardless.
For more information on the very small list of products I endorse, please see my Parent Resources page.
Use the code "theautismdad22" at check out and save 10%.
How often does my child need to use Mightier?
Mightier recommends that your child spend 45 minutes weeks using the program.
You can break this time into 15-minute chunks throughout the week.
Yes, you can absolutely use it more if that fits your family. Every family is different and yours may benefit from more time. Practice is always a good thing.
I will keep this updated as questions come in.
Leave your questions in the comments below and I'll do my best to answer them.
Use the code "theautismdad22" at check out and save 10%.