Currently Under Construction But Resources Available
I'm in a position where I can request items from companies for review purposes and put them through the paces. My goal is to help you weed through all the various products and services that are marketed towards the special needs community. The page is currently under construction but you can still access the current list of fully vetted products or services. If you have any requests or things you would like to see me take a look at please leave that information in the comments below. Please remember that I've tested countless products and services over the last decade and my current list is relatively short. I stand behind everything that makes this list so I'm very selective.
I've broken this down into several categories:
Behavioral Management (help with meltdowns or outbursts)
Safety (think wandering prevention)
Sensory
Educational Apps
Building and managing schedules and routines (think visual schedules both physical and digital)
Medication Management
Things I look for:
Does it work as described?
Is there science behind it?
Could it improve quality of life?
Is it affordable?
Durability?
Would I use it with my own kids?
Would I recommend it to a family member?
Do I trust the company?
Customer service experience?
Apps
PeerKnect
Special needs parents often have a difficult time finding playdates, social activities, and other sensory-friendly outings for their special needs kids. PeerKnect helps parents find other parents looking for the same thing.
PeerKnect is an app that helps special needs families find playdates and other social activities for their kids. I cannot stress how important this is and how absolutely amazing this app is. Download the app for free and see what's available in your area.
PeerKnect in less than 30 seconds
My full interview with Emily Bruce. Emily Bruce is a mother, as well as, Board Certified and Licensed Behavior Analyst (BCBA, LBA) in the State of Tennessee with an M.S., in Psychology. She's also the CEO and Founder of Determinism, LLC, and the creator of PeerKnect.
Vitals
The Vitals app automatically provides police, EMS, and other first responders with information on how to better help or interact with our autistic loved ones. Vitals is saving lives and we should talk about what it is, why we need it, and how it works.
How many special needs parents worry about their child having interactions with first responders (police/EMS) and being misunderstood, or worse, seriously injured. The answer is far too many. Far too many parents worry about their autistic kids having encounters with police, EMS, or other first responders, that don't go well.
Vitals in less than 30 seconds
My full interview with Janeé Harteau, President, and CEO of Vital Aware Services. She has over 30 years of law enforcement experience and is very aware of the potential safety issues that can arise due to the police or EMS misunderstanding the behaviors of our loved ones with disabilities.
Behavioral Management
Mightier
Mightier is a biofeedback program for kids 6-17 years of age, that I've been using very successfully with my youngest for over 2 years now. It uses video games and a heart rate monitor to help kids learn to emotionally self-regulate. This means fewer meltdowns, emotional outbursts, and reduced parental stress. The suggested age group is simply a guideline. Younger kiddos can use it with some help from mom or dad, just as kids older than 14 can benefit as well. If you're family struggles with meltdowns, this Mightier review is for you.
Use the code "theautismdad22" at check out and save 10%.
Happy Ladders
Happy Ladders is Parent-Led Early Autism Therapy that empowers you, the parent, to teach your toddler essential developmental skills through play. Studies have shown that the parent-led model is highly effective while eliminating frustration over long waitlists, or the worry about losing precious developmental time. All without the disruption of people coming into your home
Happy Ladders includes activities that target 150+ essential developmental skills every toddler needs as well as assessments in 4 different developmental areas. There's also an exclusive community of parents just like you, and professional coaching to ensure success for both you and your toddler.
To learn more, get a free trial, and take advantage of an exclusive, limited-time offer for my listeners, visit happyladders.com. Use the code theautismdad at checkout to save 50% off the monthly membership. Plus get a free one on one session as well as access to the Tantrums and Meltdowns mini-course. This is a limited-time offer so act now.
Helpful Books About Autism
The Eddie Series by Nikki Saunders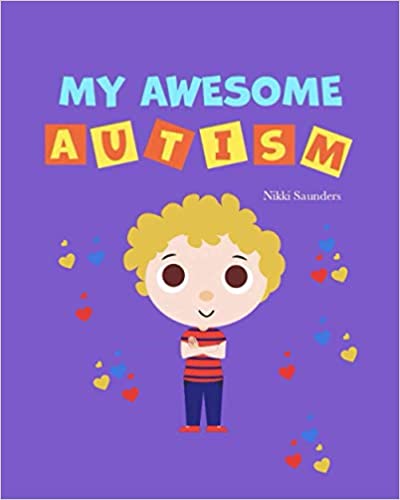 A beautifully, bright and sensory illustrated book! A little boy named Eddie who is autistic, shares his findings and teaches his readers in a cheerful playful way! Eddie helps all children learn about their autism diagnosis and how "we are all different!" Whether your child receives their diagnosis at toddler age or much later, this wonderful educational tool suits all. It can be an overwhelming time for parents and carers to know when to start to explain to their child, about their autism diagnosis.
My interview with the author, Nikki Saunders.
The Eddie Series Book 1 Paperback Edition
The Eddie Series Book 1 Kindle Edition
The Eddie Series Book 2 Paperback Edition
The Eddie Series Book 2 Kindle Edition
Scheduling and Routine
Goally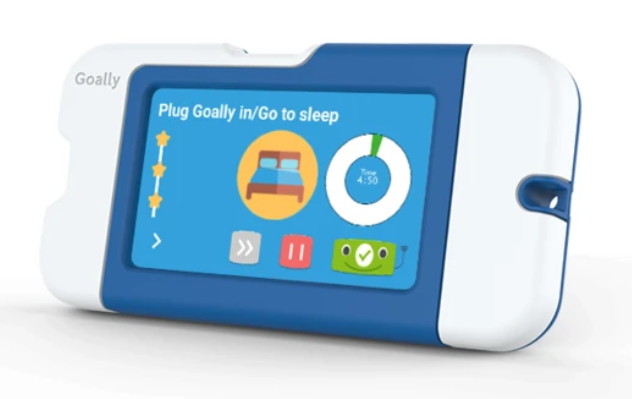 Coming Soon (Under Evaluation)
As of 8/28/2020, I've been using this with Gavin for about 2 weeks. This is a very cool product that helps your child manage their own schedules. Gavin has a difficult time remembering things and needs visual prompts. This is working amazingly well thus far and we're currently updating his routine and tweaking things that weren't working well. If you don't want to wait for my full review, you can learn more by clicking the button. Stay tuned for my full review.
If you use the code theautismdad, you'll get free shipping.
Medication Management
HERO Smart Automatic Pill Dispenser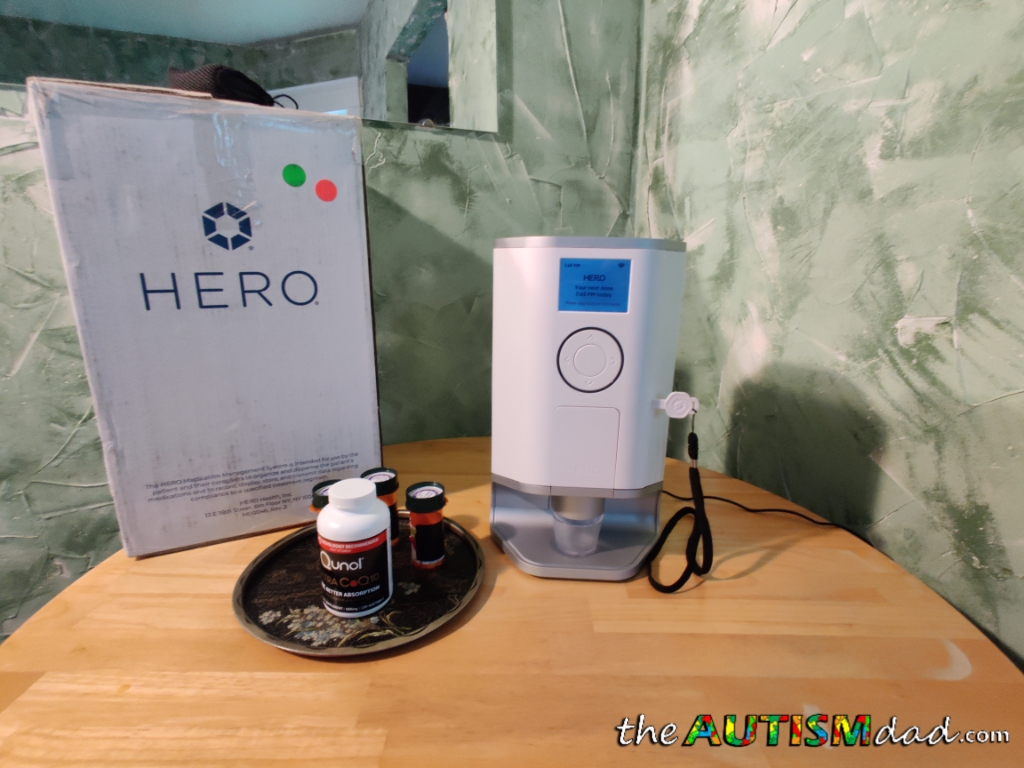 Hero dramatically changes the way we can manage medications for ourselves or our loved ones. I think the benefits of using Hero are many and aside from the monthly cost, there really isn't a downside that I can see. Helping someone gain or maintain their independence is so important. This could mean elderly loved ones can remain in their own homes for longer and maybe avoid a nursing home altogether. The hero has the power to make significant improvements to people's lives and I wish I had discovered it sooner.
Sensory Products
Travel and Planning
Able Eyes
Meegan Winters is the CEO/Co-Founder of Able Eyes. Her experience as a special education teacher teaching students with Autism paired with her real-life experiences having a best friend that was a wheelchair user (now an angel) sparked the idea behind what is now a nationwide business helping people of all abilities.
Able Eyes provides virtual tours of the inside of public spaces such as parks, museums, hotels, restaurants, and retail businesses for the purpose of accessibility. Virtual tours allow customers of all abilities an opportunity to explore beforehand to decrease anxiety, but more importantly, is a tool used by persons with disabilities to explore accessibility beforehand making new experiences more comfortable and easily navigated.
Safety/Wandering
Jiobit GPS Tracker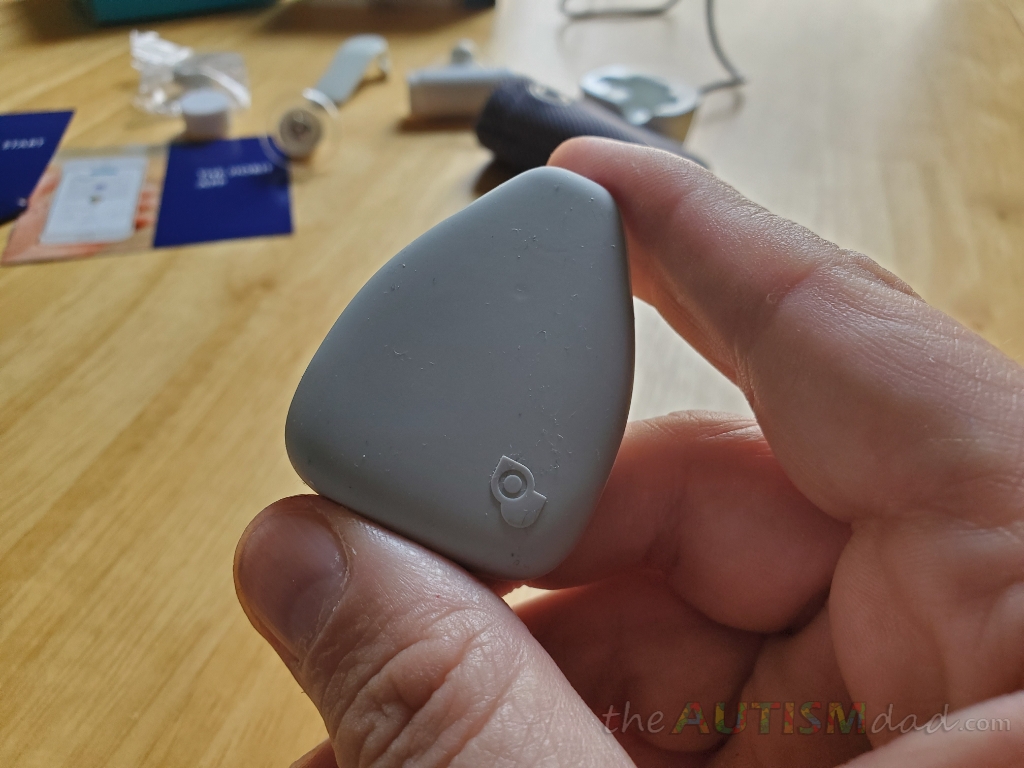 Why in the world do parents need a GPS tracker for their child with Autism? Simply put, roughly 50% of children with Autism will wander away from a place of safety. Autistic kids tend to gravitate towards bodies of water, as well as places like train tracks. The heartbreaking reality is that in far too many cases, these kids lose their lives as a result of drowning or severe injury. Wandering is a fear that is always present in the minds of Autism parents.
Jiobit is something that I believe will save lives. It's easy to use. The build quality is fantastic, and it works incredibly well. It's affordable and can be attached in multiple ways. Geofences, unlimited usage, real-time tracking, and a battery that lasts a week or more, make this a solid product.
Guardian Helmet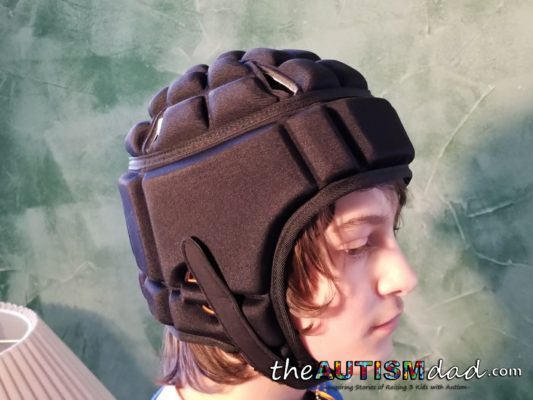 Guardian Helmets produces a protective helmet for kids and adults that helps protect them from traumatic brain injury. There are a great many people out there at risk due to things like Autism related headbanging, seizure-related injuries, and others with special needs that are prone to head injury. As a former paramedic, I very clearly understand the need for protective equipment like this, and how it can help to reduce or prevent traumatic brain injury. I would describe this as a soft helmet, as opposed to one with a hard outer shell. The quality of the material seems very good. I haven't noticed any issues with stitching or seams, and I'm a stickler for things like that.
AngelSense GPS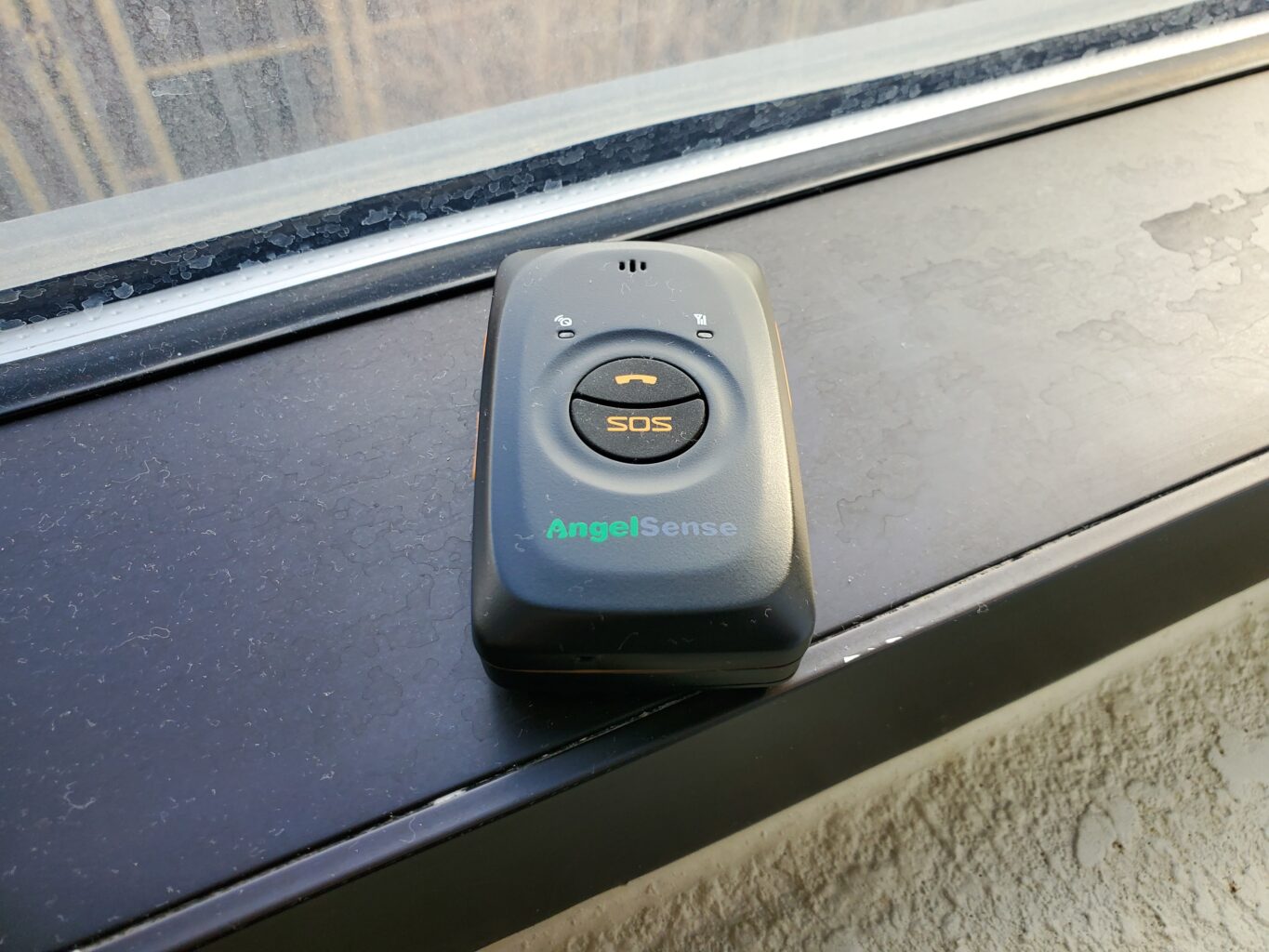 I've been testing this for over a year and it's fantastic. Life has interfered with a timely review but their site has great information. I do know that the hardware is now free. Full review is coming soon.
Toys/Gifts
Mimo Toys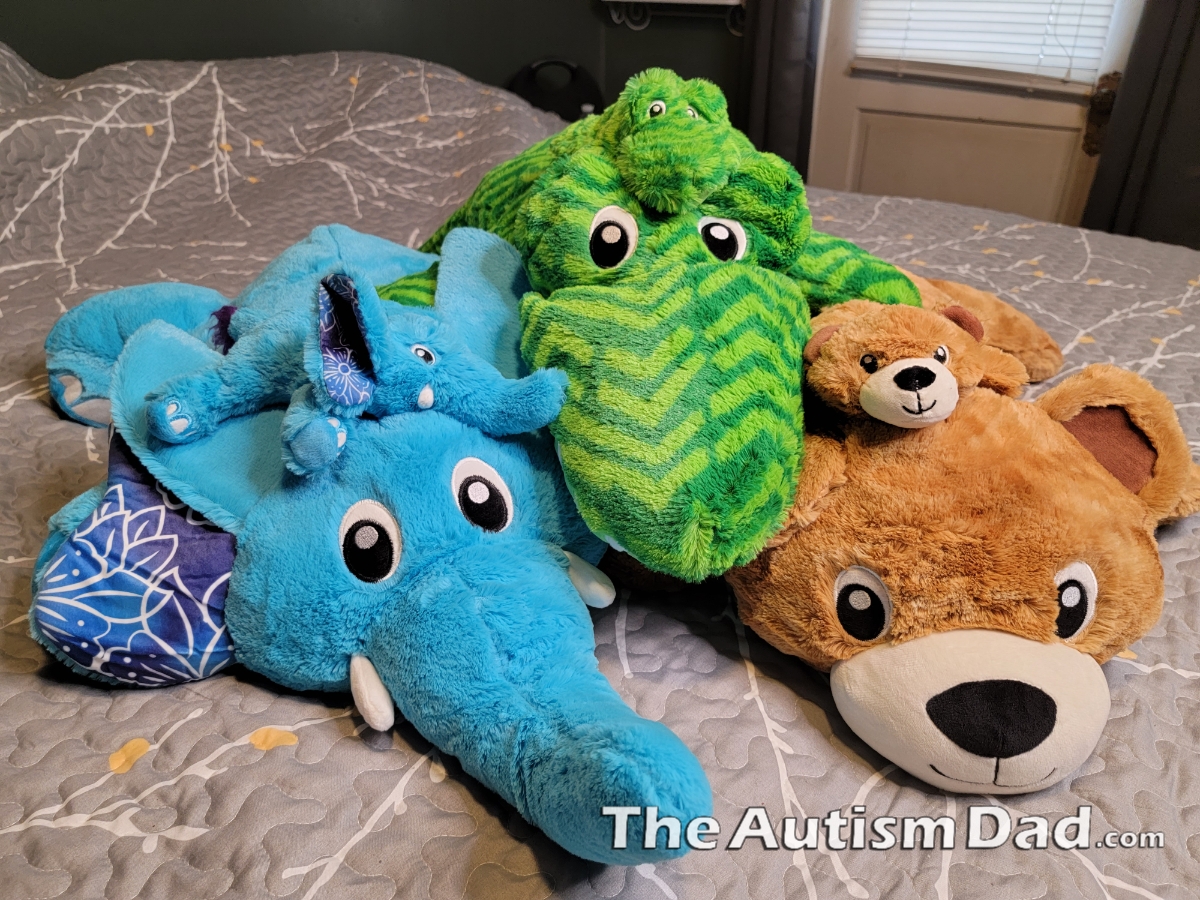 MiMo is a new toy company that features 9 plush characters that each have their own personality. Each character comes as a set including an oversized toy and a smaller sized version that makes for a great travel companion. Each character has a strength, but also a challenge, just like me, just like you, and just like all of our kids! These characters are helping kids feel loved and accepted for exactly who they are and that's such a positive message.
Zenaviv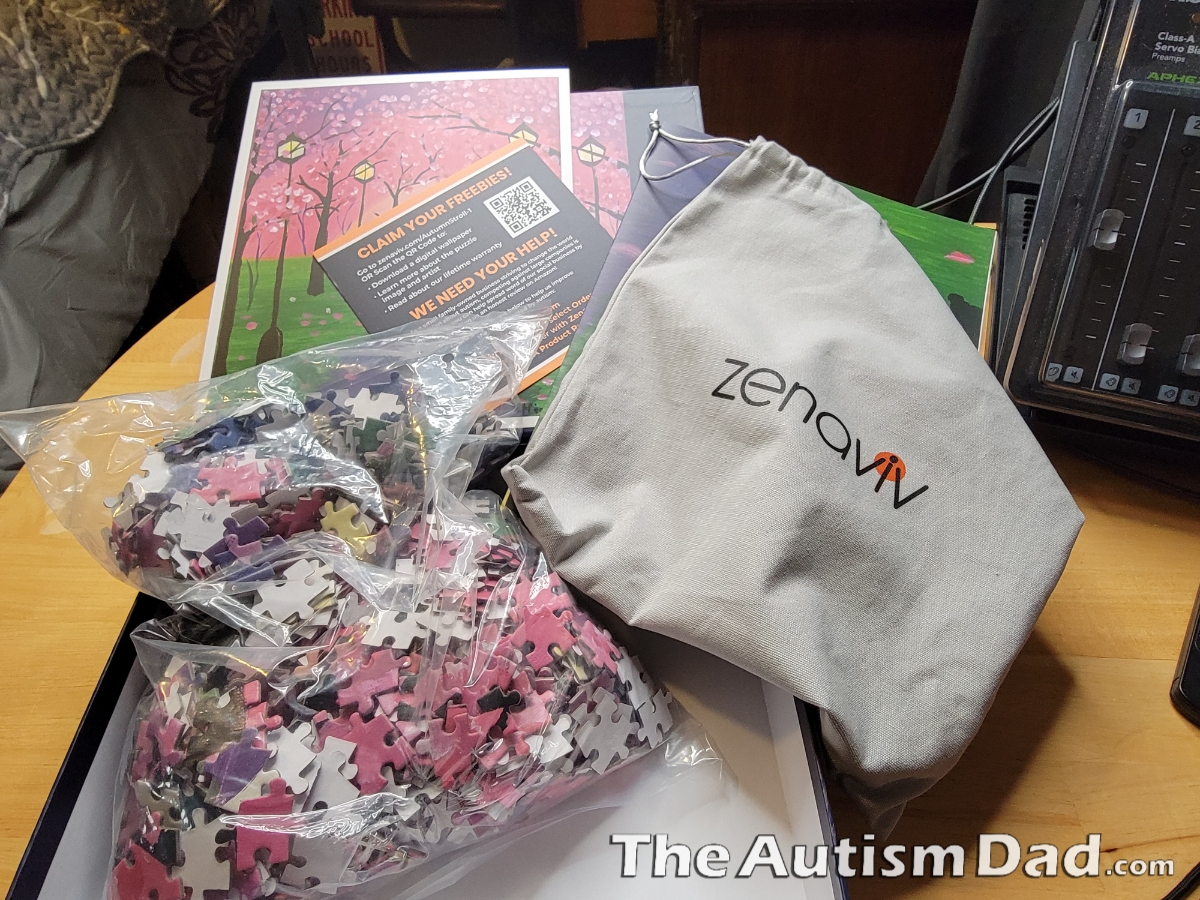 Zenaviv is a family-owned, social enterprise, started by the father of a 19-year-old boy diagnosed with classic autism. Zenaviv helps support autistic artists by representing and marketing their work. It's an amazing cause and 66% of profits go right back to the artist. Check out their new line of high-end jigsaw puzzles.
Educational Apps
Otsimo
Otsimo is an app that gives you access to AAC and an extensive collection of 80+ ad-free games (in the premium version) designed specifically for special needs kids. AAC is dedicated to treating Autistic kids and those with other developmental disabilities through Language Acquisition through Motor Planning (LAMP). The idea is to help kids improve their communication skills, as well as their ability to focus on things that are of less interest to them.
[ninja_form id=1]
Affiliate Disclosure: Some of the links in the post above are "affiliate links." This means if you click on the link and purchase the item, I will receive an affiliate commission. You will still pay the standard amount so there is no extra cost to you. I am disclosing this in accordance with the Federal Trade Commission's 16 CFR, Part 255: "Guides Concerning the Use of Endorsements and Testimonials in Advertising."