So last night I left to go pick up Gavin and Lizze's meds. Driving down the road I noticed the van pulling sharply to the right. I figured it must be the snow on the road and didn't think much of it. However, it was still pulling when I hit the main roads. I pulled over and got out to look and sure enough I was driving on the rim.
I slowly made my way back home as I was only 1 block from my house. I went in the house to grab the compressor and broke the attachment I needed to fill the tire. I searched for 20 min and fund the old one and went out to fill the tire. My guess is that the tire is of the rim on the inside cause air was going out as fast as I could put it in.
So at 9:00 last night I went to change the tire only to find the spare is rusted in place underneathe the van. I ended up having to walk to the drug store (I actually enjoy walking, just not at night in this neighborhood) last night to get Lize and Gavin their meds.

I don't know what caused the flat but the tire was probably slashed. I say that cause I haven't driven it for a day or two and it's happened to us a few times already. Either way it needs replaced. My dads going to stop by so we can take the tire to get replaced…..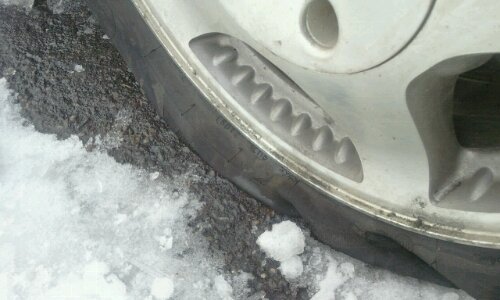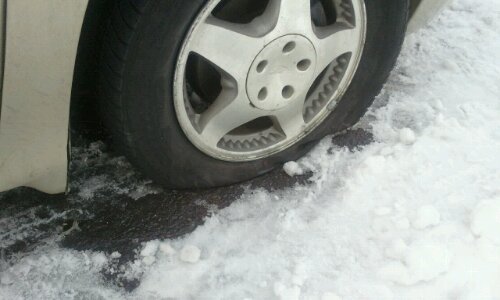 Posted via midNIGHT powered Epic 4G by lost and tired