Autism and Android
So perhaps you are already aware and perhaps you aren't but I develop on Android smartphones, specifically the Epic 4G from Sprint. My ROM's are pretty popular and you can view them here on my Android Development page. I use these ROM's and the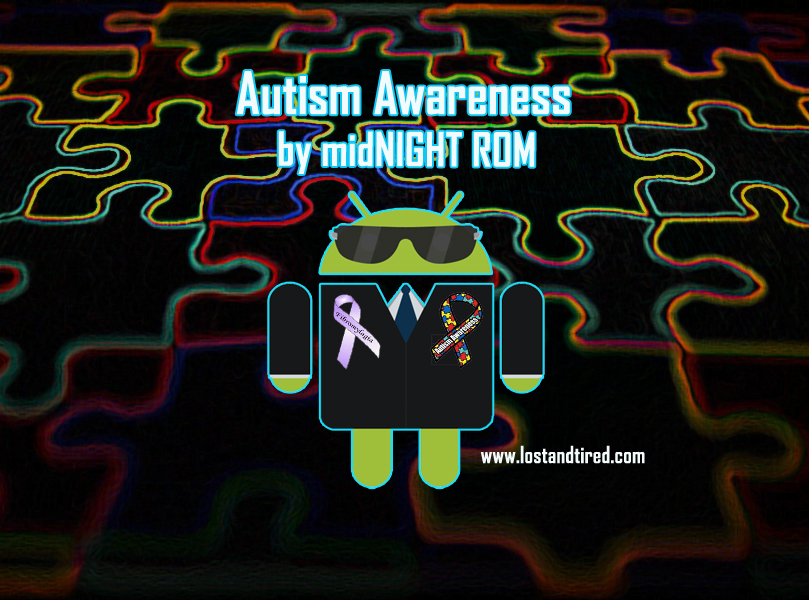 attention they create to spread Autism Awareness through out the Android community. You would be amazed at just how much Autism Awareness has taken root within the community. I have mentioned before that I use Android devices to help Emmett communicate. It works really well and gives us another means of bridging the communication gap.

Now here is my idea. I'm thinking about trying to set up a program in which I can take donated Android devices and turn them into a means of communication for Autistic children. I would wipe the devices down and strip out most of the software The second part to this would be to get these devices into the hands of special needs families that maybe couldn't afford to purchase these Android devices, as they can be pretty expensive. I know just how helpless it feels when you can't communicate or communicate with your Autistic child. It's heartbreaking to not know how to comfort your child because you don't know what's wrong. My goal to help as many people overcome that as possible.
A few things would need to happen in order for this to work.
1) I would need Android devices (phone's with bad ESN's ect) Any ideas?
2) I would need a company willing to donate the communication software ( I may actually have that already)
3) A way to identify families in need. You can ALL play a role in that. Perhaps through nominations?
4) Some skilled coders to address security issues on the device.  (I have that covered)
I would like to help as many families as possible…if at all possible. So what do you guys think?
So what do you guys think.