When you're a special needs parent, there are so many things that constantly come up and inevitably put many of the day to day things on an indefinite hold.
This is something that I really struggle with because my family has so many daily challenges that it seems like everything else in life is always on hold.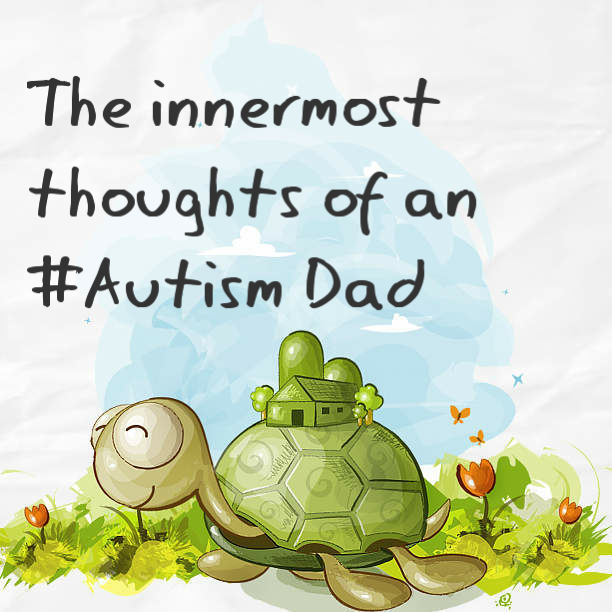 I feel perpetually un-accomplished.
We all know that there are only so many hours in a day but it's a bit more complex for my family and others like mine. 
In my case, I'm trying to care for 3 boys with varying degrees of special needs.  Some of these needs are sensory, dietary, emotional, physical or some combination of these and more.  My wife is chronically ill, essentially disabled and living in constant pain.
Pilots say that any landing you can walk away from is a good landing.  I say that any day we physically survive with everyone in tow is a good day.
There's so much truth in that because at any given moment on any given day, there are a million things balls being juggled.  It's unrealistic to expect that a vast majority of those balls are going to fall and hit the floor. 
This happens for many reasons, none of which has to do with lack of trying. 
It comes down to priorities. 
Throughout the day my priorities can change and change many times.  It seems like something always comes up that bumps my current priorities down a few rungs on the ladder. 
Before to long, something else comes up and bumps things even further down the ladder. 
It's never ending struggle to juggle all these priorities and as I've said many times before, when everything is a priority, nothing really is…
When I walk through my house, I see a sink full of dishes, a basement full of dirty laundry, clean laundry in baskets that need folded, a floor full of toys that need to find their home and a pile bills that I need money to pay..
Every time a truck from the utility companies drives down my street, I cringe.  Is today the day they will shut us off?
I set out every single day with the intention of addressing these things and getting the house caught up.  The unfortunate and frustrating reality is that almost every single day, something comes up requires my immediate attention. That something is usually related to the various and challenging special needs of my family. 
Despite my best efforts, I always seem to wind up well short of my original goal and feeling pretty much completely defeated.
I've learned that having expectations in any direction, is a one way trip to disappointment.
Something else I've learned is that most people will never understand why things never get done or why I'm always so stressed out and tired..
It's easy to say that I don't care what people think but the truth is no matter how little I might care, some part of me always will. This perpetuates a feeling of being a failure, even though I'm giving more than what I have and tending the most important things my family needs….
Special needs parenting is a constant struggle. It's really easy to judge me, especially is you were to walk through my house on any given day.
I'd love to be more organized and efficient. I'd love to get the laundry done because I hate living out of a basket. Don't even get me started on the dishes and the stress of not meeting my bills is killing me.
Having said that, much like a car sputtering as it uses up its last drop of gasoline, I'm almost always running on empty due to lack of sleep and completely depleted energy reserves.
I do my best every single day that I wake up. However, almost every single night I go to sleep I feel like my best just wasn't good enough.
This site is managed almost exclusively from my Samsung Galaxy Note 3. Please forgive any typos as auto-correct HATES me. 😉
Update: If you like this post, check out these as well. Click —–> Here <—– for my Top Posts.
Visit the My Autism Help Forums
To reach me via email, please Contact Me