One of the reasons I have this blog was to raise Autism Awareness for my own kids. I wanted to help dispel common misconceptions about what Autism is and how it can affect our children and families. What I have realized is that there are lot's of issues with Autism Awareness and the Autism community itself. I say this not to drum up hate mail (although that's probably unavoidable) or stir up ill feelings but instead to point out what I believe to be one of the most dangerous mistakes made when it comes to Autism.
The most dangerous mistake in Autism
What is this all too common and dangerous mistake, you ask? The answer is both simple and complex all at the same time.  The most dangerous, Autism related mistake, is generalization. When you generalize Autism, the children diagnosed with it and the families trying to cope, you do them a great disservice. What do I mean by this? Basically, in it's crudest form, a person that generalizes children with Autism assumes that they are all the same because they share the same diagnosis. Let me give you an example of what I mean.
How the generalization of Autism affects my family
All three of my boys are on the Autism Spectrum.

Gavin is easily the most complex of the three and has Aspergers along with a rather extreme set of behaviors and comorbidities. Gavin is very intelligent but complicated and many times explosive, resulting in self-injurious behavior. Gavin is also significantly emotionally delayed and while chronologically 11 years old he is emotionally stunted at about 2-4 years of age. Gavin is a main focus of this blog as his behaviors are the most extreme and disruptive and therefor the topic of more posts.
Elliott on the other hand, while on the same spectrum and diagnosed with Aspergers as well, is our most "typical" child. Elliott is 5 years old and has very few inherent Autism related challenges. The issues he deals with are mostly a result of the situation he's living in. Elliott is actually more enhanced by Autism (advanced intelligence and no social problems) then hampered by it….if that makes sense? Elliott is not often referred to in this blog for behavioral reasons as he has very few behavioral problems.
That leaves Emmett. Emmett is diagnosed with PDD-NOS/Autism Spectrum disorder and is the child we struggle the most on a day to day basis. Emmett is extremely intelligent, like his brothers but has severe language and speech delays. We struggle each day with simple communication and understanding his needs as a result of the very limited expressive language he possesses. Emmett is becoming more of a focus as well because of the daily struggles with communication and subsequent aggressive behavior.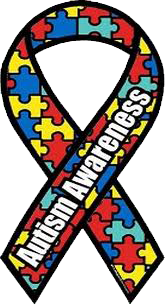 While all three of my boys ore on the same Autism Spectrum, they are vastly different. Their symptoms, challenges, likes and dislikes are vastly different as well.
A person that generalizes my kids would read a few posts about Gavin's or Emmett's behaviors and assume that because Elliott is on the same spectrum as well that he also has extreme behavioral issues. The truth is, in fact, the very opposite of that assumption. Put more simply, a person that generalizes my kids, lumps them all together based a limited knowledge or a lack of understanding the true nature of what Autism actually is.
This has recently impacted us in a major way on the educational front with Elliott and Emmett both.
Where else does this apply and how does this affect the Autism community
This affects far more then just my family and the people who generalize Autism are not just people outside the Autism Community.  I see this happen within the Autism Community itself every day. Even the special needs parents to these Autistic kids are guilty of this at times. Let me explain what I mean by this before anyone gets upset. I hear from many parents with kids all across the spectrum and also from parents with "typical" kids. The most common misconception that a parent of an Autistic child can make is to assume that their particular experience with Autism mirrors that of everyone else.
Let me say it like this instead. I see parents that assume, that because their high functioning Aspergers child can be mainstreamed so can Gavin. They make this assumption because both Gavin and their own child are diagnosed with the same disorder and erroneously assume that their behaviors and challenges are the same as well. It gets even messier when you broaden things a bit and look at these kids as being Autistic in general and not taking into account where they fall in the spectrum.
Why is this dangerous?
First of all, it's never good to just assume anything. We all know the old saying about people who assume. The real danger in generalizing kids on the Autism Spectrum is that by lumping everyone together, assumptions are made about one child's "challenges", "limitations" or "potential" based on another child's "challenges",  "limitations" or "potential". This is neither accurate or fair and can impact many things, including a child's educational opportunities.
What this, in essence does, is contribute to the stereotyping of kids on the Autism Spectrum. This plays out in both directions as well. People will either equate Autism with high functioning Aspergers or they equate Autism with lower functioning, perhaps even, non-verbal Autistic kids. This disallows for individuality and differences between kids on the Autism Spectrum and stands in stark contrast to Autism's profoundly dynamic nature.
It also the furthers the spread of misconceptions, misunderstanding and confusion in the general public's eyes as to the true nature of this disorder. Not to mention contributing to the rift that is already present and accounted for within the Autism Community itself, due in part to misunderstanding and resentment that has been building up over time (which is another post all by itself).
What can we do about this?
In my opinion, the solution is simple but at the same time not necessarily easy. I think the best way to counter this problem is by educating not only the public but ourselves as well. We, as members of the Autism community, must understand that due to Autism's profoundly dynamic nature, it's impact on each child and subsequently their families is just as profoundly dynamic. It should also stand to reason that symptoms and behaviors associated with the Autism spectrum would vary widely as well.
Basically, just because your experience with Autism is more positive, you shouldn't assume that mine is as well.
The best way to help people to understand these profoundly dynamic variances associated kids on the Autism spectrum, is to share our personal experience and/or stories. Each and every one of our kids is touched by Autism in a different way and the impact that our families feel is just as different. We must embrace and accept these differences ourselves before we can ever expect the public at large to grasp or even have a better understanding of what Autism really is.
By sharing our stories in an open and honest way, we are helping to pave the way to better understanding and eventually acceptance. God willing, perhaps even a better future for our Autistic kids. By working together, in tandem, we can help to sow the seeds of awareness so that our kids can reap the benefits of a better educated and more understanding world in the future.
A child with Autism is like a snow flake or finger print in the sense that, from a distance they look similar or even the same but upon closer examination they are in fact, quite different. Each unique in their own way with no two being the same.